Understanding Credit Card Debt
Posted on May 1, 2014 
Credit cards offer a lot of benefits.
Their convenience means you don't always need to have cash in your pocket, and they can enable you to buy things that you don't have the liquid reserves to cover. They can also offer a safety net so you can cover the cost for emergencies you might face. Properly managing your credit card – meaning paying at least your minimum balance, on time, every month – can also contribute to your overall credit score.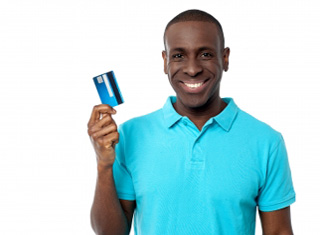 The convenience credit cards offer can also be a downfall if you overspend, because anytime you don't pay the full balance on your card, you'll be accruing interest. In fact, every single month you carry a balance on your card, you'll be accruing interest quickly. Even worse, the interest charges become part of the balance you owe, so the next month you'll be charged interest on the accrued interest!
Each credit card statement will identify a minimum payment that the credit card company requires. This minimum payment is based on the total amount you owe, including any interest that you've accrued. And while you can eventually pay off a credit card debt by making only the minimum payment, it can take years and cost you almost as much in interest charges as your original purchase. For a $1,000 balance on a card with an 18% APR and a minimum payment of 3%, it will take 93 months (that's almost eight years!) to pay off your debt, and you'll end up paying $698.38 in interest. Clearly, your best bet is to pay your balance off every month, or as quickly as you possibly can.
It's also important to pay your bill by the due date. Most cards charge a late fee if you miss the due date, so you're better off paying at least the minimum to avoid the fee. You can pay more as soon as you're able to reduce any interest that's accruing – no need to wait for the next bill.
If you decide to obtain a credit card, be sure to shop around to get the best deal on rates and fees. For example, On Tap Credit Union offers a fixed APR credit card with no annual fee (a base cost of having a credit card many companies charge), no cash advance or balance transfer fees and no fee for going over your credit limit.
Credit cards are certainly a powerful and convenient financial tool, but they're a tool that needs to be used carefully, so shop wisely for the right card for you and use it prudently once you have it in your wallet.