News, Events & Awards
On Tap Events

Tap Into Your Financial Potential: Take Ownership of Your Money in a Casual & Comfortable Webinar
September 26th, 5 PM
When it comes to finances, many of us wonder if we're 'doing enough.' Some of us try avoid them altogether, even though we know that technique will come back to bite us! 
On Tap's Marshall Moore is a former math teacher that knows how to make the boring stuff come to life! In this evening webinar, he encourages you to tune in with a beer or glass of wine, or even have it playing on your phone while you cook dinner so that you can learn the keys to tapping into your financial potential by learning some of the things we really should have been taught about money in High School. You will walk away with at LEAST one actionable habit that you can apply to take ownership of your finances, as well as an invitation to a small-group workshop where you can expand upon your skills in a supportive community.
Register Now
---
Colorado Financial Freedom Meetup
September 27th, 6 PM
Morris and Mae Market
Studies suggest that 1 in 3 Americans loses sleep over finances, and that we are anxious about finances on average 7 times a day, and yet we don't seem to take action to learn more. Looking around, we see GROUPS that come together and will help you to train for a marathon, or to complete a 100 mile bike ride, or to start putting on some muscle through lifting. Why is there NONE OF THAT for our finances?!?! After all, when our finances are working well, we have MORE opportunities to do the things we actually love!
This meetup group is exactly that – a community where you can learn about finance and plan your path to financial freedom in a supportive, judgement-free community. We're here to grow and achieve Financial Freedom together.
First drink is on us.
Find Marshall at the bar, where you will meet at the Bonanza room, at the top of the Morris and Mae stadium seating.
This event is proudly sponsored by Morris & Mae Market and Connects Workspace Red Rocks.
Register Now
---
The Automatic Millionaire
October 11th, 6 PM
Mountain Toad Brewing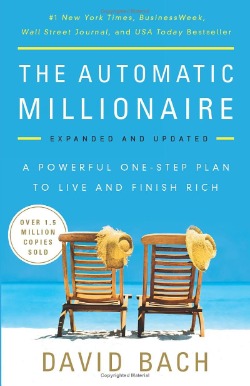 Join us as we take the stigma out of talking about your financial habits. Each month we will dig into why we spend the way we do and what we can do to put ourselves on the right track.
This month, we will be reading and discussing The Automatic Millionaire by David Bach
,
a book that
gives you a totally realistic system, based on timeless principles, with everything you need to know, including phone numbers, websites and apps, so you can put the secret to becoming an Automatic Millionaire in place from the comfort of your own home.
The first beverage is on us and one attendee will receive next month's book just for attending!
First Friday Money Mingle
September 8th, 10 AM - 2 PM
Stop by and chat with one of our financial experts and get some fun swag and snacks at the same time!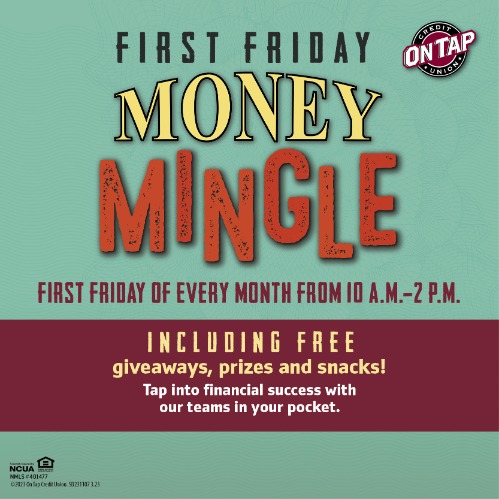 ---



Congratulations To Our 2023 Scholarship Winners
Join us in celebrating our two 2023 On Tap Credit Union Scholarship winners, Atalia Lee and Mason Friedrichs, for their dedication to advocacy within their communities. We are extremely proud to recognize these extraordinary individuals and help them pursue their goals. 
This year, we had so many great applicants express how they are advocating for their communities. Although this was a tough choice, we are excited to announce our two 2023 scholarship winners are Atalia and Mason who have each dedicated their time as well as their voices to build strength and create opportunities for others.
Mason will be attending Anna Maria College to begin his degree in business while Atalia will be heading out to South Carolina University to pursue her pre-med degree.
Join us in congratulating them on all of their hard work and thanking them for being the young advocates we need in our communities. We wish them both the best of luck on their journeys.
Keep up the great work as you continue your academic careers, Atalia and Mason! 

---




  Thank you for voting On Tap Credit Union BEST OF THE BEST in 2023: Best Bank/Credit Union in Golden
Best Boss - Tyler Richards in Golden
Best Mortgage Agent/Consultant - Leslie Larson in Golden
Best Financial Planner - Dave Sprague in Golden
Best Bank/Credit Union in Arvada
Best Mortgage Company in Arvada
Best Mortgage Agent/Consultant - Ian Pertner in Arvada