News and Events
Join us for our upcoming events!
on tap credit union annual meeting
May 14,2020 3:30 p.m. - 4:30 P.m.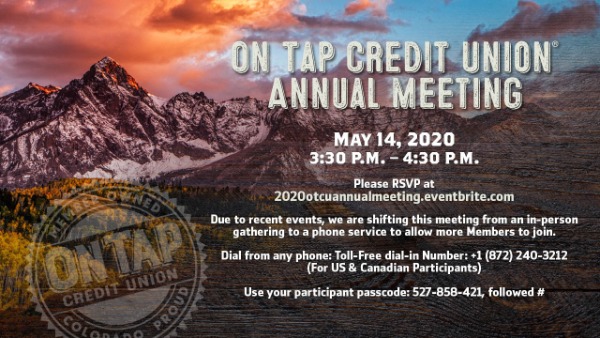 Due to recent events, we are shifting this meeting from an in-person gathering to a phone service to allow more Members to join. Members can also join by computer, tablet, or smartphone using the information below.  
Dial from any phone: 
Toll-Free dial-in Number -
+1 (872) 240-3212 (For US & Canadian Participants)
Use your participant passcode: 527-858-421, followed by #. 
Join the meeting from your computer, tablet or smartphone.
For Online Access Join Us At -