Fraud Protection
At On Tap Credit Union, we take your security seriously
To report fraud, or dispute a claim, please call 1-866-279-1399.
Here are some of the ways that we work every day to help protect you from fraud.
Lock It Card Control™
Lock It Card Control™ allows members to temporarily lock their own debit and credit cards as a security measure through our mobile banking app.

SecurLOCK® Fraud Detection System
If fraudulent debit or credit card activity is detected on your account, you'll be contacted by an SecurLOCK® representative to verify the transaction. This is a valuable tool to help protect the security of your account.
Secure Online and Mobile Banking
with E-Statements
On Tap Credit Union utilizes Multi-Factor Authentication, a second layer of security requiring a Secure Access Code, further helping us authenticate members and safeguard your information. We encourage members to use e-statements to review accounts, balances and activity to help avoid mail fraud.
EMV Chip Credit and Debit Cards
If fraudulent debit or credit card activity is detected on your account, you'll be contacted by an SecurLOCK® representative to verify the transaction. This is a valuable tool to help protect the security of your account.
Identity Theft Protection
Identity theft happens when someone uses your Social Security number or other personal information for fraudulent activity, such as to open new accounts, make purchases, or get a tax refund. There are many ways that you might discover that someone is using your information. You might get a notice from the IRS or find unfamiliar accounts on your credit report. You might notice strange withdrawals from your bank account, get bills that aren't yours, or get calls about debts that you don't owe.
If you see one of these warning signs of identity theft, act quickly. Taking these steps will help you limit the damage.
Call the companies where you know fraud occurred.




Place a fraud alert on your credit reports and get copies of your report.




Report identity theft to the FTC.




File a report with your local police department.
Depending on your situation, your next step might be closing accounts opened in your name, or reporting fraudulent charges to your credit card company.
While identity theft can happen to anyone, there are some things you can do to reduce your risk. Here are some ways to make protecting your identity part of your everyday routine:
Sign up for online banking and enroll in e-statements. Then, read your credit card and bank statements carefully and often to look for suspicious activity.




Know your payment due dates. If a bill doesn't show up when you expect it, look into it.




Read the statements from your health insurance plan. Make sure the claims paid match the care you got.




Shred any documents with personal and financial information.



Review each of your three credit reports at least once a year. Visit annualcreditreport.com to get your free reports.


NEVER give account numbers, PINs or other sensitive information by phone or e-mail unless you initiated the contact and you're sure with whom you're dealing.




Do not write down passwords or PINs. Memorize them instead, and change them from time to time.




Do not carry your Social Security card in your wallet, and do not have your Social Security Number imprinted on your checks.




Shred any unneeded receipts, statements, credit card offers and other documents containing personal or financial information.



You may also consider adding Identity Theft Protection Insurance to your Renters or Home Owners Policy. 
Speak with one of our representatives today by calling 303.279.7248.
Credit Card Fraud Protection
Keep a list of all your credit cards including the account number and phone number to the issuing company.




Review your credit card statement as soon as possible. Match charges with your receipts to ensure all charges are yours and are for the correct amount.




Always sign a new credit card immediately.




When making a purchase with a credit card, make sure you get back the card and the receipt. Check the receipt for accuracy.




When using a credit card at a restaurant or store, make sure that all blank lines are marked through so that no one can change the final amount.




Never sign blank credit card receipts.




Only travel with the credit cards you plan to use.




Never give the account number of the credit card over the phone unless you initiate the call.




When making an order over the telephone, try to avoid using a cordless phone. Cordless phone communications can be easily intercepted by devices as unsophisticated as baby monitors and police scanners.




Do not write the PIN for the account on the card.



Check Cashing Fraud Protection
Check cashing fraud occurs when individuals use information taken from your checks, or the checks themselves, to access your accounts and commit fraudulent acts. By following these simple guidelines you can greatly reduce your risk of becoming a victim.
Always safeguard your checks. Do not leave your checks out in an open area. Never leave your checks in your car or out on your desk at the office.




Keep your blank checks and canceled checks in a safe place. Put them in a vault or other secure location. Destroy old blank checks if you're not going to use them.




Limit the amount of personal information printed on the checks to your name and address. Use plain designed checks. The fancier the check the easier it is to forge the signature. Useful information for thieves includes not only your account numbers, but information used to verify your identity, such as your driver's license number, social security number and secret codes. Don't have this information printed on your checks.




Don't leave your bill payments sitting in an unlocked mailbox for pickup. Many credit thieves will steal bills from mailboxes at the end of driveways so they can get your account information, checking information and even your checks. Go to the Post Office directly or use a curbside USPS mailbox (the blue metal ones) and drop your bills in the slot rather than using less secure street mailboxes.




Be discreet when writing checks in public places. Write your checks carefully and leave no space in which figures or words can be inserted.




When you make an error in writing a check, be sure to destroy the check or write "canceled" across it and store it with your other canceled checks.




If your checks are lost or stolen, report it immediately to the credit union.



Reconcile your monthly statements as soon as you can to ensure all transactions are accurate. Contact us immediately if you do not receive it when expected.


If there is a problem on your statement, be sure to contact us immediately to ensure that you retain your rights.




When you reorder checks, mark your calendar. If you don't receive your checks within 15 working days, contact us immediately to inquire as to the status of the order.




Consider alternatives to check writing. For instance Bill Pay, or Automatic Funds Transfers. Fewer checks mean fewer theft opportunities.



ATM fraud can occur when individuals lose their card, give their card to someone else to use, or when their Personal Identification Number is compromised. By following these simple guidelines you can greatly reduce your exposure to ATM fraud.
Never write your Personal Identification Number (PIN) on your card or in your wallet. Memorize your PIN as soon as possible. Do not reveal your PIN to anyone not authorized to use the account.




Never use your date of birth, social security number, license number or street address as a PIN -- those are the first numbers a crook will try.




Don't throw away your ATM receipts at the ATM location. Keep them to reconcile your account, then dispose of them properly when you get home.




Always be aware of your surroundings when using the ATM. If it is late at night, try to use a machine that is well lit and avoid dark, remote locations.




Always make sure to retrieve your ATM card from the machine when the transaction is complete.




Be aware of the person behind you. Make sure no one can see you entering your PIN or how much money you withdraw.




Review your statement promptly to ensure all transactions are accurate. Report any discrepancies immediately.




Destroy old ATM cards immediately after receiving your replacement cards.



"Every step of the way, On Tap knew what it was doing and protected me from fraud. The people at the credit union are not only kind, but competent. Chance is wonderful and Michelle needs to stay at On Tap Credit Union for the next 68 years! I couldn't be happier with the service."

Bob A.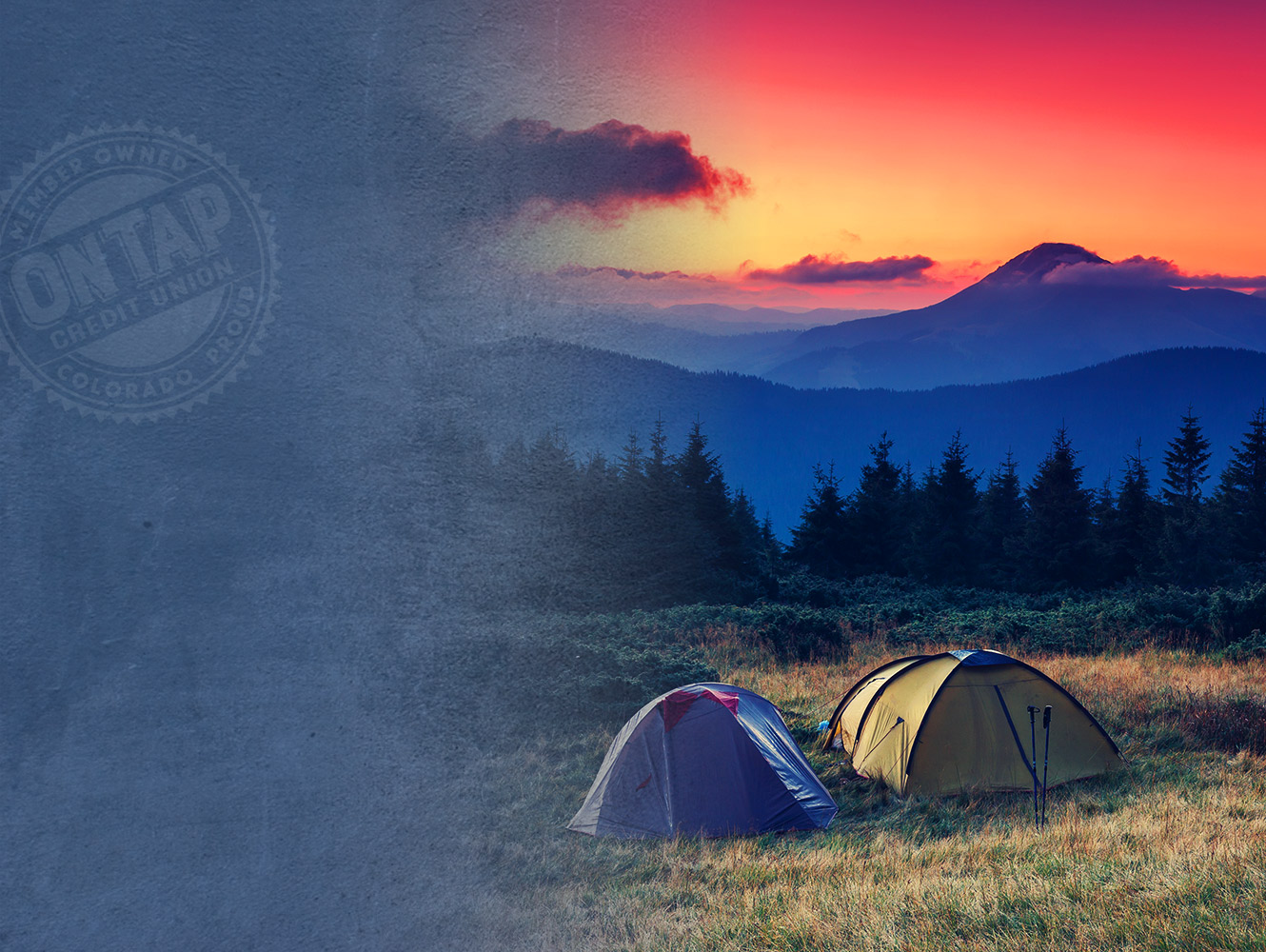 Contact a financial advocate to open your account today!
Take a look at our rates!