Board of Directors
We Believe the best Boards are ones
that think strategically,
care about the mission and Look to the future. 
Our Board of Directors is comprised of highly skilled business minded members who are compensated and elected to establish the strategic direction of On Tap Credit Union.® Their oversight includes governing operations in alignment with the strategic direction, establishing policies, amending bylaws, and acting on decisions involving the membership, including establishing which products and services are available to members.
That's a lot. But there's more!
Every Board member is a member of the credit union, so they have a vested interest in making sure the resources and members' money is safe and well-managed. They believe in a credit union that is caring, genuine and approachable—all traits that set us apart from other financial institutions. And they work to make certain that the vision is being carried out:

Our vision is to craft financial opportunities and bring the dream of the Colorado lifestyle
to every member of the community.
The Board meets regularly and receives ongoing education to make sure that On Tap Credit Union stays true to its roots as a not-for-profit cooperative owned by its members.
As we say at On Tap, we are 
Member Owned and Colorado Proud!™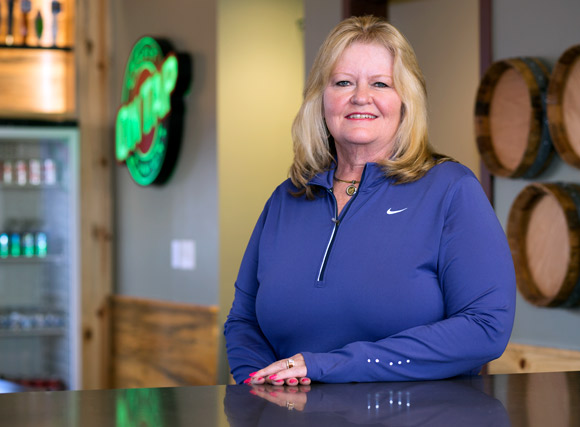 Toni Houck
Chairperson
"We've made phenomenal progress over the past 10 to 15 years, and we're facing an even more exciting future at On Tap Credit Union as we add more services and expand our membership to strengthen our ability to meet members' needs. It's an honor to serve as chair of such a diverse, knowledgeable and dedicated Board of Directors who bring so much to the boardroom and who are focused on setting strategy for the long-term, success of the credit union and our members."
Toni Houck brings an unmatched breadth and depth of knowledge to the On Tap Credit Union Board of Directors in her role as Board Chair. She first joined Coors in 1974, and over the course of her nearly 40 years gained diverse expertise and leadership experience in areas ranging from engineering and construction to marketing and communications to consumer relations, guest services, corporate services.
Toni has served on On Tap's Board of Directors for more than 20 years, including three terms as Chair and several as Secretary/Treasurer. She joined the credit union's supervisory committee even earlier. In her position as Chair, she counsels and advises On Tap's CEO, and serves as a sounding board for strategic initiatives. In the board room, she ensures that everyone is heard so the credit union can benefit from the diverse expertise of its elected directors.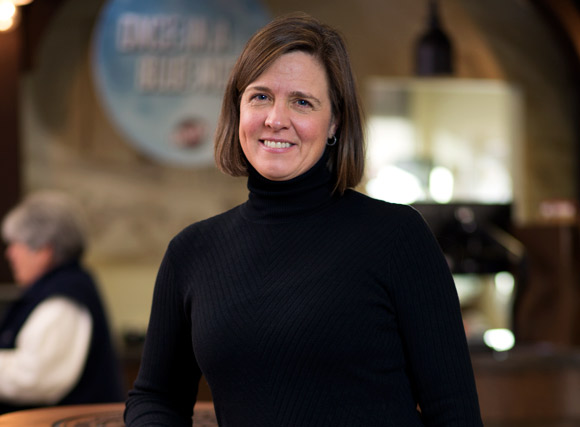 Kirsten Johnson
Vice Chair
"On Tap is unique in the marketplace.  Not only do we offer exceptional products and services, but we work with our members to design a sound financial strategy for their lives.  As a member of the Board, I help ensure that this commitment to crafting individual banking solutions stays strong. My own background in business, auditing and compliance allows me a unique opportunity to contribute and provide balance to our decision making."  
Vice Chair Kirsten Johnson is currently a consultant supporting Fortune 500 organizations improve and streamline their accounting processes and procedures.  She has been involved in a number of large transformational initiatives.  Kirsten is a former employee of MillerCoors, where she directed the compliance strategy to ensure the organization met the requirements of the Sarbanes-Oxley Act of 2002. She was with MillerCoors for nine years in several finance and internal audit roles. Prior to joining MillerCoors, she worked for Deloitte & Touche where she performed consulting and auditing services for numerous financial institutions.
Kirsten is a Certified Public Accountant with Bachelor of Science from the University of New Hampshire and a Master of Accountancy from Bentley University. Her professional background gives her the ability to understand and analyze the complexity of On Tap's business, and also to bring logical, strategic thinking to the boardroom.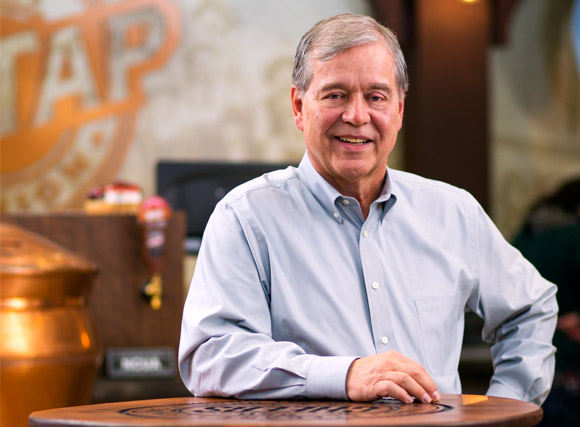 David Engle
Secretary/Treasurer
"On Tap Credit Union is a very efficient, well-run operation. Year over year we achieve excellence as we roll out new products for our members, create new efficiencies and advance our technology. My goal is to help refine strategy, plan ahead and implement the proper controls to sustain and expand our business. We do all of this to serve our members and our communities. I love being part of the team."
David Engle brings enormous perspective and business acumen to On Tap Credit Union. He joined the Board of Directors May 2008 and prior to that, he served as a volunteer on its Supervisory Committee, ensuring the safety and financial soundness of the credit union, working to protect its assets and the assets of the membership.
As the former senior financial analyst for MillerCoors, David was responsible for the Integrated Supply Chain G&A operations by directing the financial work of 500 in managing forecasting, cost analysis, and financial reports. His  responsibilities included providing the supply chain oversight for AC Golden, Blue Moon Brewing Co. and Sandlot Brewery. David had been with MillerCoors 34 years.
Prior to that, he served as the business manager for the Golden Brewery Business Unit & MultiPlant, and as controller for the Rocky Mountain Bottle Company, a partner of Coors Brewing Company and Owens-Brockway Glass Container, Inc.
David has a Bachelor of Science degree in Accounting from the University of South Dakota and an MBA in Finance from the University of Minnesota.
With his colleagues in the board room, David works to ensure a strong future for On Tap Credit Union and help realize its vision to craft financial opportunities and bring the dream of the Colorado lifestyle to members, local businesses and neighbors.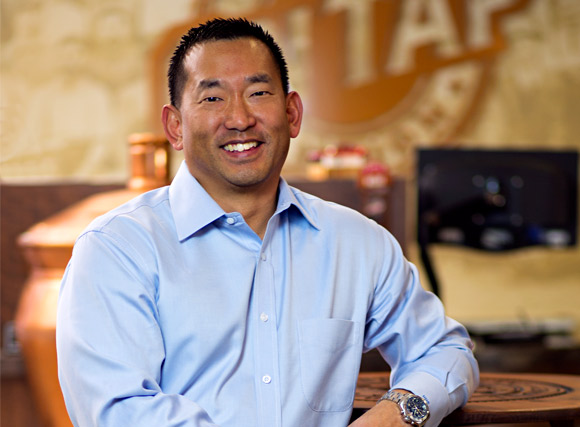 Dan Sung
Director
"The greatest strength I bring to On Tap is my passion and sincere desire to have On Tap Credit Union be the best place to bank in Colorado. I believe this happens when we genuinely connect with our members by embracing our common bond – our love for all things Colorado – and then focusing on meeting our members' financial needs. I'm so excited about the direction of On Tap going forward because it aligns with who I am as a person. I constantly try to form authentic, helping relationships with people."
Board member Dan Sung has served as a director for On Tap's Board of Directors since 2010. He has also been a leader at the Colorado Division of Workers' Compensation for 10 years. In this capacity, he regulates the entire healthcare system that serves Coloradans who suffer workplace injuries. He provides strong vision and direction for this billion-dollar system since he is a national expert in healthcare policy.
 
Dan has a passion for learning. He received his bachelor's degree from the University of Chicago, earned his law degree from Indiana University – Bloomington, an MBA and Master of Science in Management from Colorado State University, and a Master of Science in Finance from the University of Colorado – Denver. He truly enjoys applying his vast education and knowledge to ensure On Tap grows and prospers as a member-driven financial institution.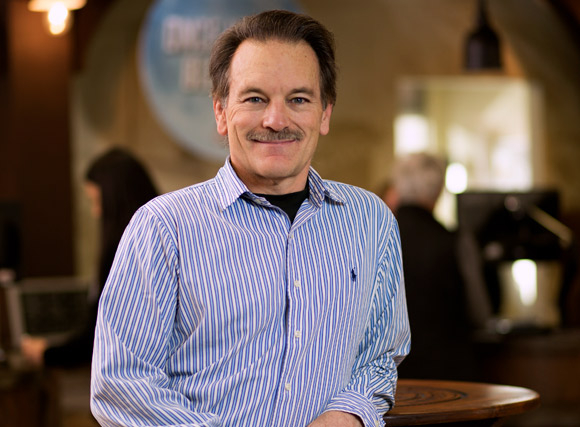 Dean Valdez
Director
"It's an exciting time for On Tap Credit Union as we embrace our beer culture expand our membership to a broader audience while continuing to provide exceptional financial services. We're helping develop On Tap Credit Union as an engaging financial services provider at the same time that we're improving our products and services and enhancing the banking experience at our locations."
Board member Dean Valdez is a nationally recognized consultant to the beer distribution industry as well as business consultant with broad experience in mergers and acquisitions and asset valuations. He is also a successful entrepreneur: in addition to his role as president of Strategic Business Consulting, he also owns a liquor store, a bar and a restaurant in Golden as well as other commercial real estate enterprises.
Dean has also worked for Fortune 500 companies as well as spending 20 years with Coors Brewing Company in various management roles including Director of Wholesaler Development. With deep roots in the area, Dean also serves as the chairman of the City of Golden Downtown Development Authority board of directors.
Dean is a graduate of the University of Colorado and holds an MBA from Southern Methodist University.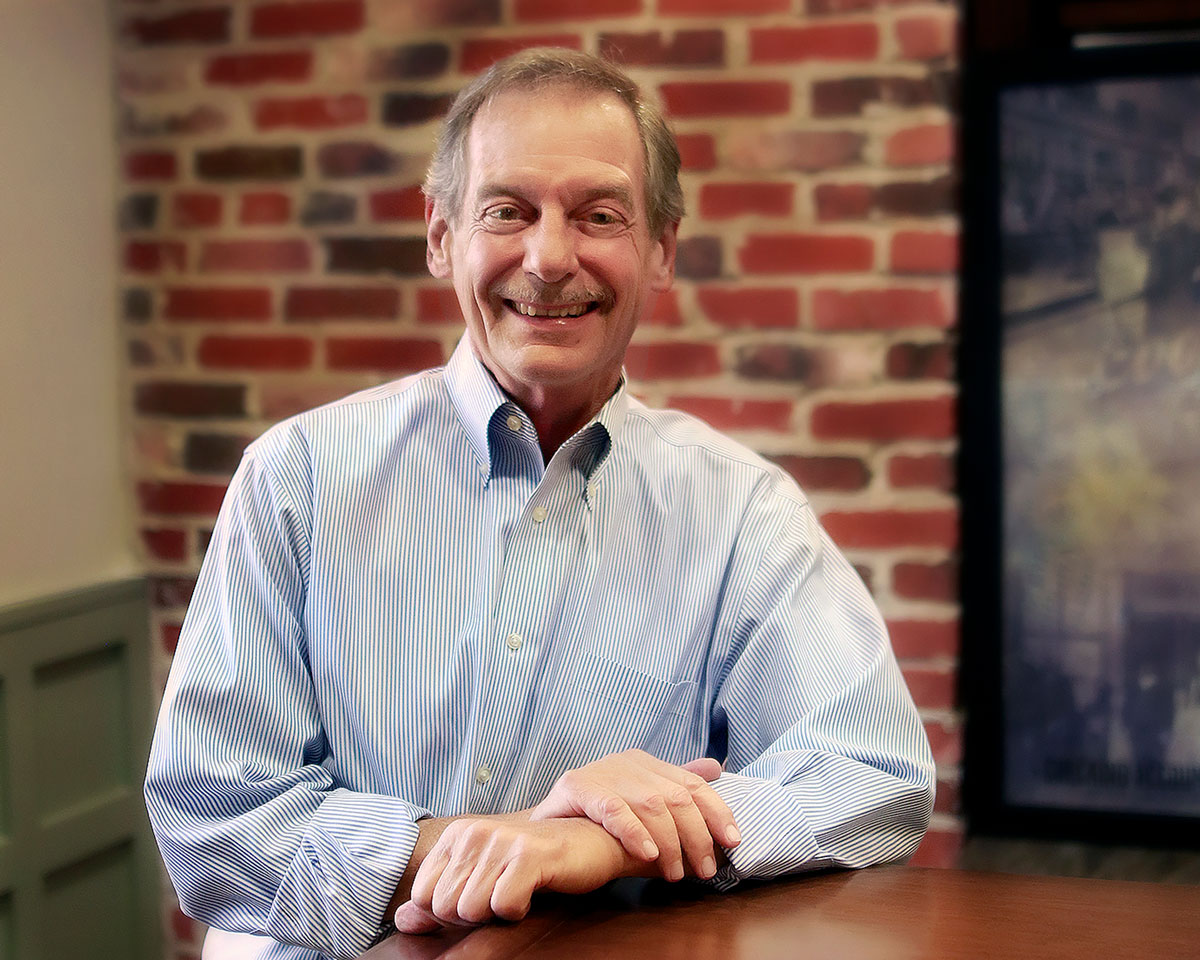 Norm Cramer
Director
"I spent the vast majority of my professional career with Coors / MillerCoors and was privileged to work with many people in virtually every function. The commitment and dedication of employees across the enterprise is what made it special- On Tap Credit Union and its involvement in the community is a reflection of that. I want to help ensure that On Tap Credit Union remains a valuable resource in the community for many years to come"
Board member Norm Cramer worked for over 20 years with Coors / MillerCoors as in-house legal counsel. Prior to joining Coors, he was an Enforcement Attorney with the Federal Trade Commission prosecuting consumer protection and antitrust violations. After retiring from Coors, he was General Counsel and Vice President for Atkins Nutritionals, responsible for coordinating all legal and audit activities for the company. Norm has extensive experience with governmental regulatory oversight and understands the perspective of both the regulators as well as the business. He cares greatly for his community, and is ardent about giving back in a meaningful way. 
Norm received a BA in Economics from Denison University and his Law Degree from the University of Denver. His diverse professional experiences allow him to have a unique insight into the challenges facing On Tap and its strategic initiatives.
Interested in learning more about joining the board?