Financial Education
Grow your financial know-how with Tips On Tap! 

Your situation and goals are unique to you. Because of that, getting to your next adventure takes crafted guidance and resources. That's why the Tips on Tap skill-building portal is designed to help with your path forward.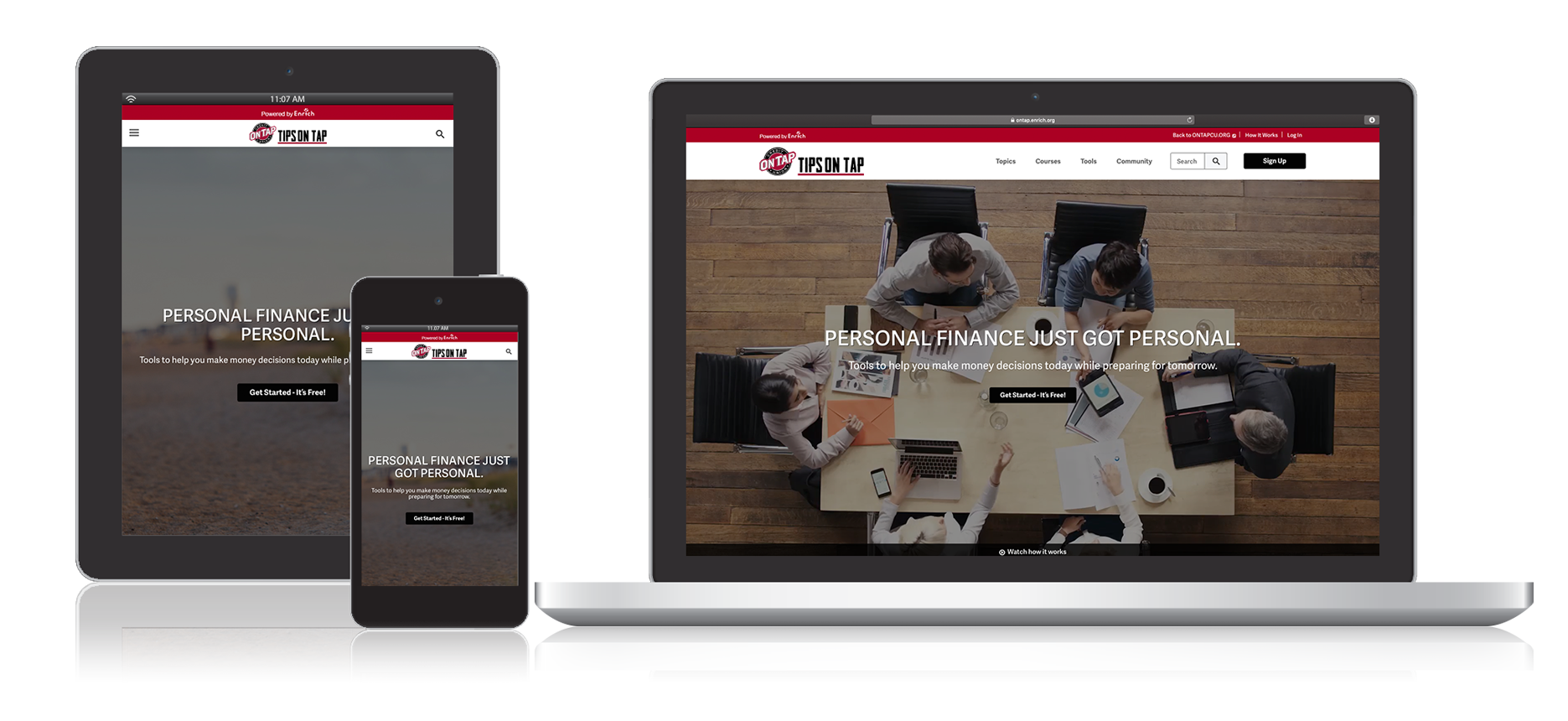 Personalized courses and wellness boosting tools

Fun, interactive games to keep you focused on building strengths

Dynamic videos and articles to expand your skill set

Free if you are a member!
Sign up to create your individual profile and start putting this exciting tool to work for you.