Credit Cards
We believe credit cards should offer security as well as convenience, a low rate and not a lot of fees
Know that your transactions are safe with EMV chip technology to protect your data, Lock It™ Card Control that allows you to turn your card on and off, and OmniShield® to guard against fraud. 
APPLY NOW AND TAKE ADVANTAGE OF THIS GREAT OFFER!
1.99% introductory APR* on all new purchases for 12 months

2.99% introductory APR* on all balance transfers for 12 months
 Plus there are NO Balance Transfer Fees, NO Cash Advance Fees and NO Annual Fee!
Choose your design and then choose the card that's right for you – Summit Visa® or Rewards Visa®
SUMMIT VISA®
The Summit Visa is our low fixed rate credit card -you'll get a fixed rate as low as 10.90% APR* after the introductory period.
"On Tap approved me for my first credit card. Instead of having me sign and sending me on my way, the Financial Advocate took the time to explain to me how credit works and offered some tips and tricks to help me not overspend with my cool Colorado Native card."

Marie S. - Member Since 2014
REWARDS VISA®
Earn Rewards points for every dollar you spend! You'll get a fixed rate as low as 13.90% APR* on the Rewards Visa® after the introductory period.
With Rewards!, you'll be able to select rewards that fit your lifestyle, including cash back, exciting merchandise, gift cards, travel, green products, charitable donations and much more. Log in to your Rewards! account now to browse rewards, create your wish list and access more bonus point opportunities.
Our Visa® credit cards come with an additional
Auto Rental Collision Damage Waiver benefit and Zero Liability®**
Auto Rental Collision Damage Waiver eliminates the need for you to pay for the collision damage waiver or similar provision provided by commercial auto rental companies on most passenger vehicles—saving you in insurance costs. Click here for additional information.
*APR = Annual Percentage Rate. Conditions, restrictions and credit approval apply. Offer may end at any time. The introductory period is twelve billing cycles from the date the credit card account is opened. The balance of purchases you make during the introductory period will return to your regular qualified rate at the end of the introductory period if you do not pay it in full. After the introductory period, all purchases and balance transfers made will be subject to your qualified APR. Refer to your Credit Card Agreement for complete information.
**Visa's Zero Liability Policy does not apply to certain commercial card transactions and anonymous prepaid card transactions or transactions not processed by Visa. Cardholders must use care in protecting their card and notify their issuing financial institution immediately of any unauthorized use and for additional details.
Protect yourself and your family by getting loan protection on your auto loans and credit cards
On Tap Credit Union's Loan Protection provides peace of mind that your loans are secure in case of an unforeseen event that could impact your ability to make your payments.
With Loan Protection, your loan payments are made for you
if you can't make them yourself

You can add Loan Protection to your On Tap Credit Union auto loans, credit cards, lines of credit, personal loans and deposit-secured loans. Should an unfortunate situation occur and you cannot make your loan payments, Loan Protection:
Helps protect you and your family against financial hardship




Helps protect your good credit rating




Reduces the financial burden on your family should you become disabled, lose your job or become deceased




Is easy to enroll in and has simple eligibility requirements




Can protect up to two borrowers per loan
You can also customize your Loan Protection package to any one of these options:
Life




Life and Disability




Life, Disability, and Involuntary Unemployment
Enrollment in the program is voluntary and not required to obtain a loan. Loan Protection is a debt cancellation product available through On Tap Credit Union. Please contact your On Tap Credit Union loan representative for additional information on benefit maximums, eligibility and limitations. As of January 10, 2014 On Tap Credit Union no longer offers Loan Protection on Home Equity Loans.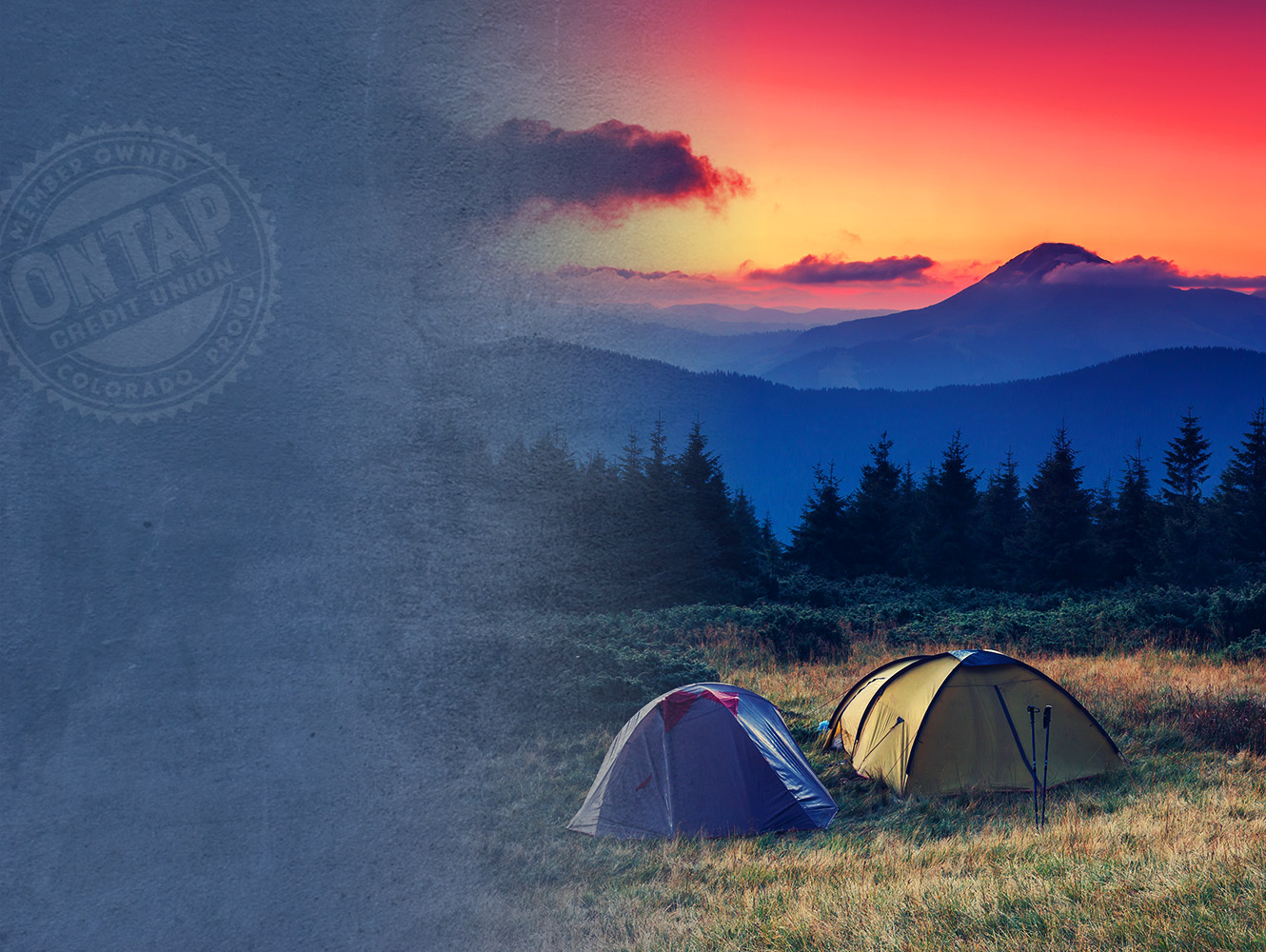 Cool designs, low rates and strong protection - what more could you want?
Contact a financial advocate to open your account today!
Take a look at our rates!