Read the Fine Print - Free Trials Aren't Always Free
Posted on November 14, 2017
It's happened too many times to count.
A consumer sees an offer for a free or temporary trial of a product or service, accepts the offer, and then notices later that there's a recurring charge on their credit card. Wondering what it's for, since often they turn up under unfamiliar names, they research and find out that they've unintentionally subscribed to something they don't want.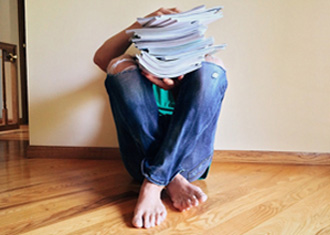 A "Free 30 Day Trial" of a newsletter or vitamin or beauty product can be hard to resist. What consumers should realize, though, is that often these "free" trials automatically turn into an ongoing subscription unless they are actively terminated. This means that the consumer needs to contact the company, using the procedures established by the company, to terminate the trial. 
These offers aren't a scam, they're a marketing ploy. Even well-respected companies like Amazon use the approach: sign up for a free 30 day membership to Prime, for example…and if Amazon doesn't hear from you, it will consider you subscribed for a year. The company doesn't try to hide this information: on the same page that explains how to sign up for the trial is this statement: "While you won't be charged for your free trial, you will be automatically upgraded to a paid membership plan at the end of the trial period."
Unfortunately, some vendors are less scrupulous than we would like, and in a return to the era of "caveat emptor" – or "buyer beware" – it's up to the consumer to understand fully what they're signing up for when they offer any company their personal information. The biggest red flag is a request for a credit card number or PayPal account – if the offer is free, after all, why would the company need a payment method? If you hit this step in the process when signing up for the offer, review the fine print, including the offer's "Terms and Conditions," to find out if the offer includes a conversion to a paid subscription. Make sure to research how long the subscription will last, and how much it will cost. You may decide it's not worth the risk, and that "free" can become very expensive. Or you may decide that if you like the product or service, you would want to enroll in the subscription service. 
If you decide to continue with signing up for the offer but don't want the subscription conversion to be enacted, or you want to make this determination based on your experience during the trial period, set yourself a prominent calendar reminder before the end of the offer term to make your final decision about cancelling the subscription. Keep records of your cancellation, including computer screen shots of the company's message stating that your subscription or trial has been cancelled. As a final check, review your credit card statements for the next month or two to make sure there are no unexpected charges.
If you've cancelled a trial within the offer period and a charge does show up on your credit card, contact the company holding the subscription to resolve the issue and receive appropriate reimbursement. Unfortunately, if you've waited too long to cancel, the charges will most likely be deemed legitimate, so your best bet is to stay on top of any trial subscriptions and cancel them within the introductory timeframe.