How EMV Chips CAN and CAN'T Prevent Fraud
Po
sted on October 19, 2015
Many members have asked us if the recent occurrences of debit card fraud at Wal-Mart locations could have been prevented if they had cards enabled with EMV chips.
The answer is, simply, no.
While EMV chips can provide some additional security for cardholders when used at the point of purchase (as compared to the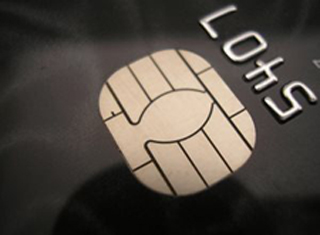 magnetic stripe on back of the card), they cannot prevent the type of fraud seen in the recent week.
First, here's a little more information about the fraud that has affected debit card holders nationwide over the past week. Using stolen debit card numbers, thieves created fake magnetic stripe debit cards and used them at Wal-Mart locations for transactions under $50. As Wal-Mart does not require the use of a PIN or a signature for these transactions, the thieves were able to make several purchases in a row, sometimes resulting in thousands of dollars in fraud on an account.
This type of fraud cannot be prevented simply by issuing an EMV chip enabled card for these reasons:
The option to use the magnetic stripe is still available and used by most consumers.




The merchant must be set up to accept EMV transactions. Currently, fewer than 5% of all merchants in the U.S are set up for this.




EMV chip technology only works in-person at the point of sale. It does not prevent fraud online, over the phone, using ApplePay or other similar payment options, or for recurring payments. 



As a proactive measure to prevent further fraud, last Friday, On Tap Credit Union decided to deny all "PIN-less Debit" transactions of $50 and under at all Wal-Mart locations. If a member wishes to use their debit card at Wal-Mart, they must request that the transaction be completed by entering a PIN OR request to change the payment type to "Credit" and sign for the transaction.
We urge members to continue to monitor their accounts and contact us as soon as possible if they suspect fraud. On Tap Credit Union is committed to finding solutions to prevent future fraudulent activity and to protect our members' accounts. Members can also be assured that they will not be responsible for any fraudulent charges, and all lost funds will be refunded to their accounts.
As always, please contact us at (303) 279-6414 if you have any questions. We are here to help!
Image courtesy of FreeImages.com/Nimalan Tharmalingam