The Financial Benefits of IRAs
An IRA can be part of a well-rounded retirement plan.

Individual retirement accounts, or IRAs, are a great way for people to feather their retirement nests beyond any employer programs they may participate in, such as 401K or 403B plans, or as stand-alone long-term savings tools. IRAs are designed to provide money at retirement, so it's important to consider that any money invested in such an account will not be readily accessible for years or even decades, depending on the owner's age.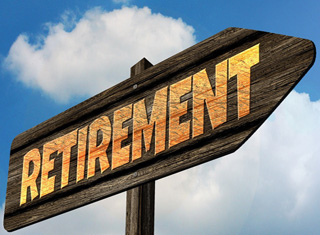 For those who do have income they would like to put aside for their Golden Years, IRAs provide a way to invest into numerous types of investments, including individual stocks. With IRAs you can pursue different investment strategies utilizing many different product types. What you choose to invest in may factor into your long-term returns. Setting up an IRA is simple, and many can be opened with as little as $250 and you can make additional contributions throughout the year.
Money is typically invested into the IRA over time as there are IRS contributions limits to how much can be invested in any given year: by today's rules, individuals under 40 years old can invest $5,500 in an IRA each year; individuals over 50 years old can invest $6,500. While you can have as many separate IRA accounts as you wish, the contributions limits govern how much an individual can invest in their combined accounts – the total contributed to all accounts cannot exceed the applicable limit.
The benefit to an IRA is that once the money is invested, it has the potential to grow tax-deferred until withdrawn – in other words, you don't have to pay taxes on any increase in value each year. Plus, any increases in value deliver compound returns as its earning capacity is added to the IRA account balance. In many cases, based on the type of IRA and income level, money contributed to an IRA is tax deductible, offering the opportunity for savings today. A tax professional can help you determine if you'd benefit from tax savings with an IRA. Withdrawals made prior to age 59 ½ are subject to a 10% IRS penalty tax.
Individuals can establish two different types of IRAs: traditional and Roth. While the contributions limits are the same regardless of the type of account, there is a significant difference between the two types: for most people contributing to a traditional IRA, the money invested isn't taxed in the year it's earned, it's taxed when the money is withdrawn; with a Roth IRA, contributions are taxed in the current year and not when the money is withdrawn, as long the money has been in the IRA for at least five years. Because of this, deciding whether to contribute to one or the other is a decision based primarily on income tax implications: with a traditional IRA, most people will pay less in income tax today; with a Roth IRA, the income tax savings come later. (Individuals earning above certain Adjust Gross Income (AGI) levels face restrictions in IRA contributions and benefits. A tax professional can tell you if you qualify for a Roth IRA and/or a tax deduction with a traditional IRA.) The Roth IRA offers tax deferral on any earnings in the account. Withdrawals from the account may be tax free, as long as they are considered qualified. Limitations and restrictions may apply. Withdrawals prior to age 59 ½ may result in a 10% IRS penalty tax. Future tax laws can change at any time and may impact the benefits of Roth IRAs. Their tax treatment may change.
As with any investment strategy, it's advised to work with a financial consultant to determine the most effective long-term strategy for your individual situation. If you don't already work with a consultant, On Tap Credit Union's wealth management consultant is standing by help you with all your investment planning needs.
Content provided compliments of  Tom Valdez, financial consultant at the Investment and Retirement Center at On Tap Credit Union. He may be contacted for consultation at (303) 279-6414 or (800) 770-6414 between 9 a.m. and 5 p.m. Monday through Friday.
Securities offered through LPL Financial, member FINRA/SIPC. Insurance products offered through LPL Financial or its licensed affiliates. On Tap Credit Union and The Investment and Retirement Center at On Tap Credit Union are not registered broker/dealers and are not affiliated with LPL Financial.
Not NCUA Insured / Not Credit Union Guaranteed / May Lose Value