Do You Need an Umbrella?
Unfortunately, there are times that the damage from an accident can reach $1,000,000 or even more.
Anyone who owns a car, a boat or a home will likely have insurance coverage to protect themselves. These standard policies will cover your liability for injuries or property damage suffered by someone else, usually to cover accidents for which the insured person may owe tens or even hundreds of thousands of dollars. Some claims, though, reach far beyond the scope of your basic insurance plan. To cover financially devastating events like these, insurance companies offer a special kind of policy: the personal umbrella policy.
Each insurance company's umbrella policy offering will be different, so it helps to have a checklist of considerations when you're evaluating a policy: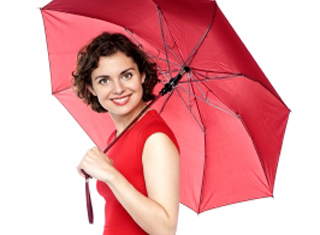 First, identify the things you own that could expose you to a catastrophic loss. This could include things like having an inexperienced driver in your household; having outdoor attractions like swimming pools, trampolines and swing-sets; owning a boat, which like a car can cause serious injuries and damage if the operator are inattentive, intoxicated, or inexperienced.




Next, identify other exposures you may have that don't involve potential physical injury or illness or property damage or that might require different coverage. Consider: Do you or any members of your family participate in social media websites or online discussion forums? Does anyone coach a youth sports team, belong to the governing board of a non-profit organization, write computer code as a hobby, or give music lessons? Every one of these activities present different exposures to legal liability.




Third, review all your insurance policies for coverage limits and other terms and conditions. Using just your car insurance as an example, how much will it pay for injuries to one other person? How much will it pay collectively for injuries to more than one? How much will it pay for property damage?
If you identify any risks or gaps, you may want to consider purchasing an umbrella policy that will provide additional coverage in the case of an accident or other liability event. For example, if your auto policy will pay up to $250,000 for injuries to one person and $500,000 for injuries to multiple people, an umbrella with a $1,000,000 limit will give you insurance equaling $1,500,000 for injuries to two or more people. If your homeowner's policy will pay up to $300,000 for your liability, the same umbrella will afford $1,300,000 if someone gets seriously hurt at your home. The umbrella limit of insurance also applies on top of the limit on the boat policy.
An umbrella policy may also cover things like volunteer activities, statements made online and certain business activities that a homeowner's or auto policy might not cover. Normally, the insurance company will require you to pay a deductible amount (such as $250 or $500) before it will pay for a loss that one of these other policies does not cover.
A professional insurance agent can help you sort out what your current insurance does and does not cover and what additional coverages an umbrella will provide. When you're shopping for an umbrella policy, it is important to compare all the coverages the policies provide and not just their prices.
Fortunately, catastrophic accidents are extremely rare, but having an umbrella policy in place when they happen can make it easier to get through them.
For more information on your options, please call Sarah Ward at 303.384.4584. E-Mail Sarah at the On Tap Credit Union Insurance Agency at WardS@ontapcu.org.
Photo credit: stockimages, via FreeDigitalPhotos.net