Managing Debt
Take Our 2 Minute Debt Management Quiz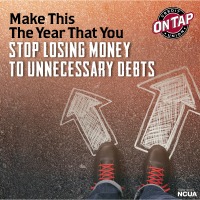 Paying off debt and managing a budget can quickly become stressful when taking on the challenge by yourself. At On Tap, we're here to help you make a plan that works toward your goals. Wherever you are in life, get connected with the best resources to help you maximize your budget or build one in the first place. 
Already know how you manage debt? Skip the quiz and scroll below to browse our debt management options!

Restructure Your Debt With These Consolidation Options
Prefer to get started with one of our experts instead? 
We want to hear your goals and help to craft a plan to get there sooner. Give us a call at 303.279.6414 or connect with us online.
---
Debt Management Content Library
VIDEO:
Taking Cash Out From A Loan

*APR = Annual Percentage Rate.