Loan Protection
Protect Your Vehicle Loan and Your Credit
We offer additional plans to help protect your vehicle, your loan and your credit.
Extended warranties to cover major mechanical breakdown expenses:


No matter where you travel in the U.S., with a warranty you're protected against major mechanical expenses, and there is NO DEDUCTIBLE on covered parts and labor. All plans include Rental Car Allowance and 24/7 Emergency Roadside Service. The Extended Warranty provides comprehensive coverage for virtually any make and model of vehicle.




Mechanical Repairs

Flat Tire Assistance

Battery Jump Start 

Lock-Out Service

Towing

Transferable

30-Day Money-Back Guarantee

Guaranteed Asset Protection (GAP) to cover you in the case you total your vehicle.

Loan Protection
The warranty and GAP offered  are not a deposit and are not federally insured by NCUA. Neither the warranty nor GAP are guaranteed by the credit union nor an obligation of the credit union.
Protect yourself and your family by getting loan protection on your auto loans and credit cards
On Tap Credit Union's Loan Protection provides peace of mind that your loans are secure in case of an unforeseen event that could impact your ability to make your payments.
With Loan Protection, your loan payments are made for you if you can't make them yourself.
You can add Loan Protection to your On Tap Credit Union auto loans, credit cards, lines of credit, personal loans and deposit-secured loans. 
Should an unfortunate situation occur and you cannot make your loan payments, Loan Protection:
Helps protect you and your family against financial hardship




Helps protect your good credit rating




Reduces the financial burden on your family should you become disabled, lose your job or become deceased




Is easy to enroll in and has simple eligibility requirements




Can protect up to two borrowers per loan



You can also customize your Loan Protection package to any one of these options:
Life




Life and Disability




Life, Disability, and Involuntary Unemployment 
Enrollment in the program is voluntary and not required to obtain a loan. Loan Protection is a debt cancellation product available through On Tap Credit Union. Please contact your On Tap Credit Union loan representative for additional information on benefit maximums, eligibility and limitations. As of January 10, 2014 On Tap Credit Union no longer offers Loan Protection on Home Equity Loans.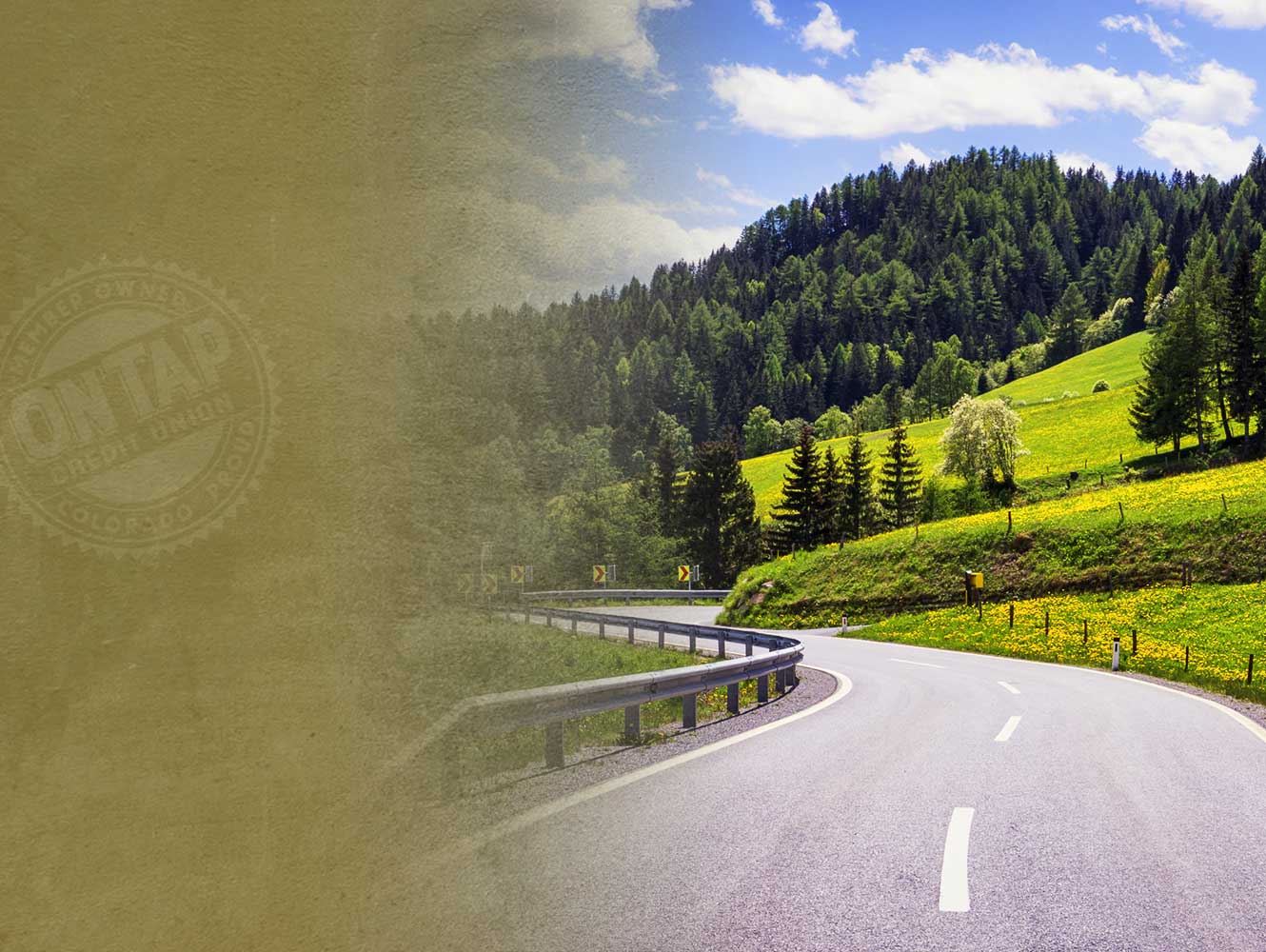 the open road is calling you -
is it time to answer?