Best Used and New Car and Truck Loans For Your Colorado Purchase



Looking to spend more time in your new vehicle and less time financing it?


Get pre-approved and skip the hassle of financing at the dealer.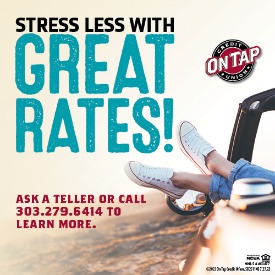 HERE'S WHAT YOU CAN EXPECT WITH ON TAP

Expert Guidance
Speedy approvals and professional guidance from purchase to registration and beyond.

Flexible Payments
Choose your own term and payment date to fit your schedule.

Vehicle Protection
Safeguard your investment with insurance and enhanced protection.
Have a quote elsewhere? We'll review to match or beat the rate so you can save even more.
Jump-Start Your Purchase In 5 Easy Steps





STEP 1: LEARN WHAT YOU NEED TO SUCCEED
48 Month Term
With Automatic Payments From An On Tap Credit Union Account Or Financing 80% of Value or Less
6.49% APR*
60 Month Term
With Automatic Payments From An On Tap Credit Union Account And Financing 80% of Value or Less
7.49% APR*


96 Month Term
With Automatic Payments From An On Tap Credit Union Account And Financing 80% of Value or Less***

*** Minimum Loan Amount - $40,000

Must be under 1 year old with less than 10,000 miles.
Terms Up To 96 Months Available
Up To 180 Months For Recreational Vehicles And Boats
Questions on what rate you might qualify for? Give us a call at 303.279.6414 or request a call from our experts.
YOU DON'T HAVE TO CLIMB A MOUNTAIN TO GET EVERY ADVENTURE STARTED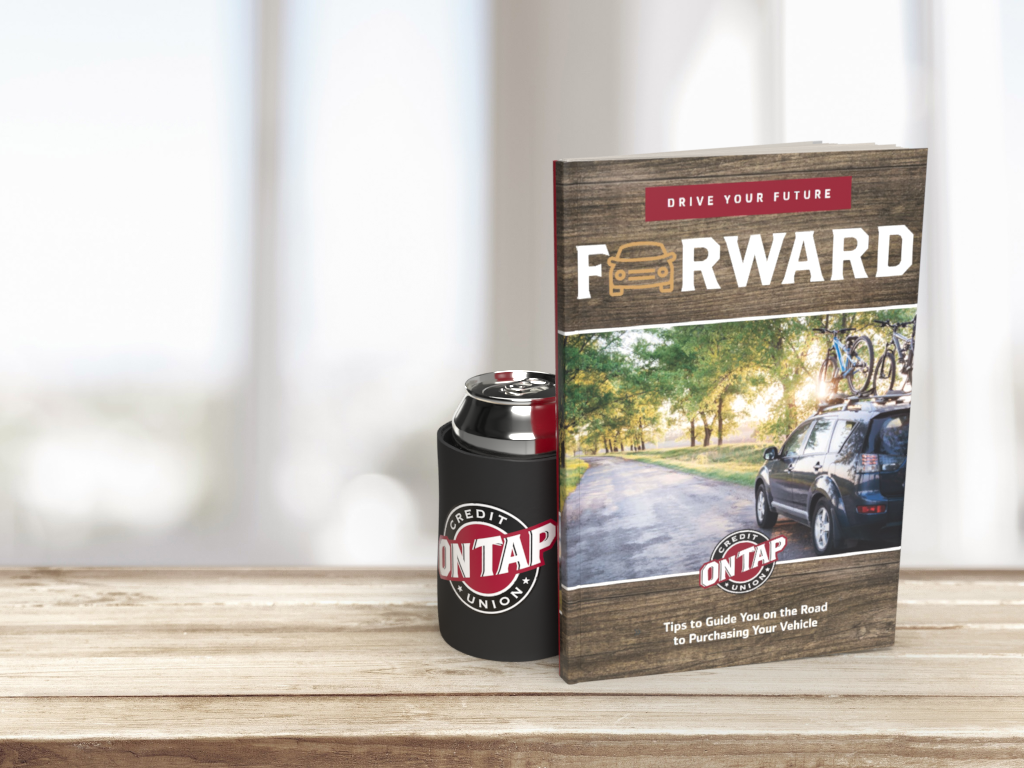 Download our free buyers guide to get your next vehicle purchase on the road.
GET YOUR FREE GUIDE
---
STEP 2: CALULATE YOUR PURCHASE
Take some time to review your budget and consider what you can spend. Be sure to include room in your budget to save for unexpected expenses and maintenance costs. 
CALCULATE WHAT YOU CAN BUY
Already found the vehicle you want to purchase? Check the value here with NADA.

VERIFY VEHICLE VALUES


STEP 3: APPLY IN MINUTES AND GET PRE-APPROVED
Craft your loan to fit your budget and get your financing established before you shop for a faster turn-around once you find the right vehicle for you. Apply online in less time than it takes to finish your favorite beverage. 
I'M READY TO GET PRE-APPROVED
Prefer to get started with one of our experts? Give us a call at 303.279.6414 or request a call from our experts.
REQUEST A CONSULTATION


STEP 4: SHOP SMART AND SAVE MORE WITH OUR PARTNERS

Looking to save even more money and time on your purchase? Our auto-buying partners offer more discounts and a wide inventory of vehicles from big to small. Check out what they have in stock and get the very best price you'll find in Colorado.
SEE INVENTORY AND MEET OUR PARTNERS


STEP 5: PROTECT AND INSURE YOUR NEW INVESTMENT

Guaranteed Asset Protection (GAP)
Protect your credit and savings by making sure your balance is covered if your vehicle is totaled.

Extended Warranty
Save money, time, and the headaches of handling maintenance and repair costs.

Credit Life and Disability Insurance
Safeguard the balance of your loan in the event of death and protect payments in the event of disability.


Never overpay for auto insurance again.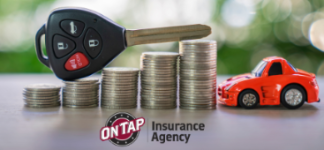 Compare quotes from over 40 providers in minutes to ensure you have the lowest rate for the best coverage.
On average, On Tap Insurance Agency saves our members over $680 a year on their auto insurance policies.
Frequently Asked Questions
To best prepare for completing your application quickly, we recommend collecting as much of the following documentation as possible in advance. After you have applied, hold on to these documents so you can reference back to them conveniently if needed. 
For
 

All Auto Loan Requests and Pre-Approval

 You Will Need:

Valid Government Issued ID For All Borrowers 

Auto Insurance Policy Information 

Proof Of Income: 
Two Most Recent Pay Stubs if Employed
Two Years Tax Returns if Self-Employed
Award Letter for Social Security or Disability Recipients


After You Are Pre-Approved You Will Need
To Complete A

 

Dealer Purchase or Lease Buyout

: 
Buyers Order/Purchase Agreement Signed By The Dealership
To Complete A

 

Private Seller Purchases: 
Current Mileage
A Copy Or Photo Of The Title Front And Back
Valid Government Issued ID For All Sellers Listed On The Title
is there a minimum required credit score to qualify?
No, there is no minimum credit score required to qualify! At On Tap Credit Union, we don't put a minimum credit score cap on who we can help. We have options for any score on the spectrum so we can stay focused on crafting solutions around what you can responsibly afford. If your credit is holding you back from accomplishing your goals in life, we'll also help you craft a plan to get your score climbing to new heights. 
Should I find a vehicle before I get pre-approved?
No, it actually saves time at the dealer and financing your loan if you get pre-approved first! You'll also feel more comfortable shopping since you'll know what you can afford. 
Guaranteed Asset Protection (GAP) is designed to help protect your credit and savings by ensuring that your loan balance is covered in the event your vehicle is totaled and insurance does not cover the full balance of your loan. Since vehicle values can depreciate quickly, GAP can help to save you from paying out of pocket or rolling negative equity into your next vehicle loan if the actual cash value insurance pays is less than your remaining balance. 
Speak with your Financial Advocate to decide if GAP is right for you. If you paid a large down-payment or your balance is well below expected depreciation, you may not need GAP with your loan. 
Should I get a warranty or additonal loan protection?
On Tap Credit Union's Loan Protection provides peace of mind that your loans are secure in case of an unforeseen event that could impact your ability to make your payments.
Additionally, our Route 66 Roadside Assistance and Warranty offers convenience and peace of mind when it comes to handling maintenance and covering costs for mechanical breakdown. 
If you have your own savings plan to cover maintenance costs and potential interruptions in income, you may not need these items. 
Check out our guide for more details about our Loan Protection options.
Learn more about Route 66 and discuss the best option for you with your Financial Advocate when crafting your loan. 
Do i need to let my insurance company know that i am financing with on tap?
Yes, after you receive your approval and select the vehicle you want to buy, you will need to let your insurance company know so they can register On Tap as your financial provider, also referred to as the lien holder. When your loan for your purchase is closed, your insurance company will need to provide us with a declaration page listing On Tap as your lien holder for the vehicle. In the event your vehicle is totaled, this ensures that your insurance company has our proper information in place to pay off your loan. 
Additional Resources For Your Purchase
Preparing For Your First Purchase
Still have questions about financing your purchase?
Contact us to get started at
303.279.6414

 or request a call or email back.

*APR = Annual Percentage Rate. Rates subject to change without prior notice. Rate received based on individual's credit history. Rates quoted are the lowest available rate to our customers with the automatic payment from an On Tap Credit Union account discount and an additional discount for financing less than 80% of the vehicle value. Rates based on credit score. Federally Insured by the NCUA
** Auto loan floor rate is as low as 6.49% APR. Terms vary by vehicle type and amount financed. Loan qualification and (APR) Annual Percentage Rate based on individual credit worthiness. A $10,000 loan for 72 months at 6.49% APR would result in a monthly payment of $162. Not all borrowers will qualify for the best rate and terms may vary on amount financed. Rates are subject to change. Finance charges begin at initial open date of loan.