Protecting Against Fraud
Industry experts often say that it's virtually impossible to fully protect yourself against identify fraud
However, there are steps you can take to protect yourself from credit fraud.
How can I protect my credit?
One of the easiest steps is to establish security freezes at each of the three credit bureaus: Equifax, Experian and TransUnion. A security freeze tells the credit bureaus not to release your credit information to anyone who requests it other than you, which will be a red flag to any inquirer and most likely stop the credit from being fraudulently issued.
How do I set up a security freeze?
Setting up a security freeze at each of the credit bureaus takes a little time, as you'll need to visit all three – Equifax, Experian and TransUnion– and complete the relevant personal information, in some cases creating a personal account. The good news for Colorado residents is that establishing the freeze is free at all three credit bureaus.
How do I remove a security freeze?
You can lift your security freeze at any time when you need to obtain credit, such as a car or home loan or new credit card, and then reestablish the freeze once that credit transaction is completed. Lifting the security freezes sometimes carries a fee, depending on whether you've been a fraud victim. You can check with the three credit bureaus to learn more.
How can i check whether I've been a victim of credit fraud?
You should check your credit report at least annually, which you can do free once a year by visiting www.annualcreditreport.com. You should also review your bank and credit card statements each month to make sure there is no fraudulent activity.
How can I create better passwords for my online accounts?
First, you should change your passwords periodically. At On Tap Credit Union, you can now do this online. Also, we recommend that you use the following guidelines in setting your passwords:
Make all new passwords different and difficult to guess.




Include upper- and lower-case letters, numbers and symbols to make passwords harder to breach.




Be careful with your security questions: information such as your mother's real maiden name is easy to track down.




Use two-factor authentication wherever possible.



On Tap Credit Union has established safeguards
to help protect our members' information
Free Credit Report Reviews – We welcome our members to come in for a free financial analysis that includes a review of their credit report. We can help them review the details of their report to ensure accuracy and help them discover opportunities to save money and make money.

Lock It Card Control™ - We provide Lock It Card Control as a security measure for our members available in our mobile banking app. This allows members to temporarily lock their own debit and credit cards.

EMV Chip Credit and Debit Cards and OmniShield® - These smart chip cards generate a unique transaction code every time the card is used, providing valuable security. In addition, our new EMV chip card has an added security feature called OmniShield® that scans your card activity 24/7. With OmniShield®, if fraudulent debit or credit card activity is detected on your account, you will be contacted by a representative to verify the transaction

E-statements - We encourage members to use e-statements to review accounts, balances and activity to help avoid mail fraud.

Multi-Factor Authentication on Online & Mobile Banking - On Tap Credit Union utilizes a second layer of security by requiring members to enter a Secure Access Code, further helping us authenticate members and safeguard their information.
On Tap Credit Union recommends that all of our members take their credit and identity protection seriously. If you think your account or personal information has been compromised, contact us right away. If you are a victim of identity theft, we will help you work through the steps you need to take to protect yourself and your credit.
Contact one of our Financial Advocates for assistance.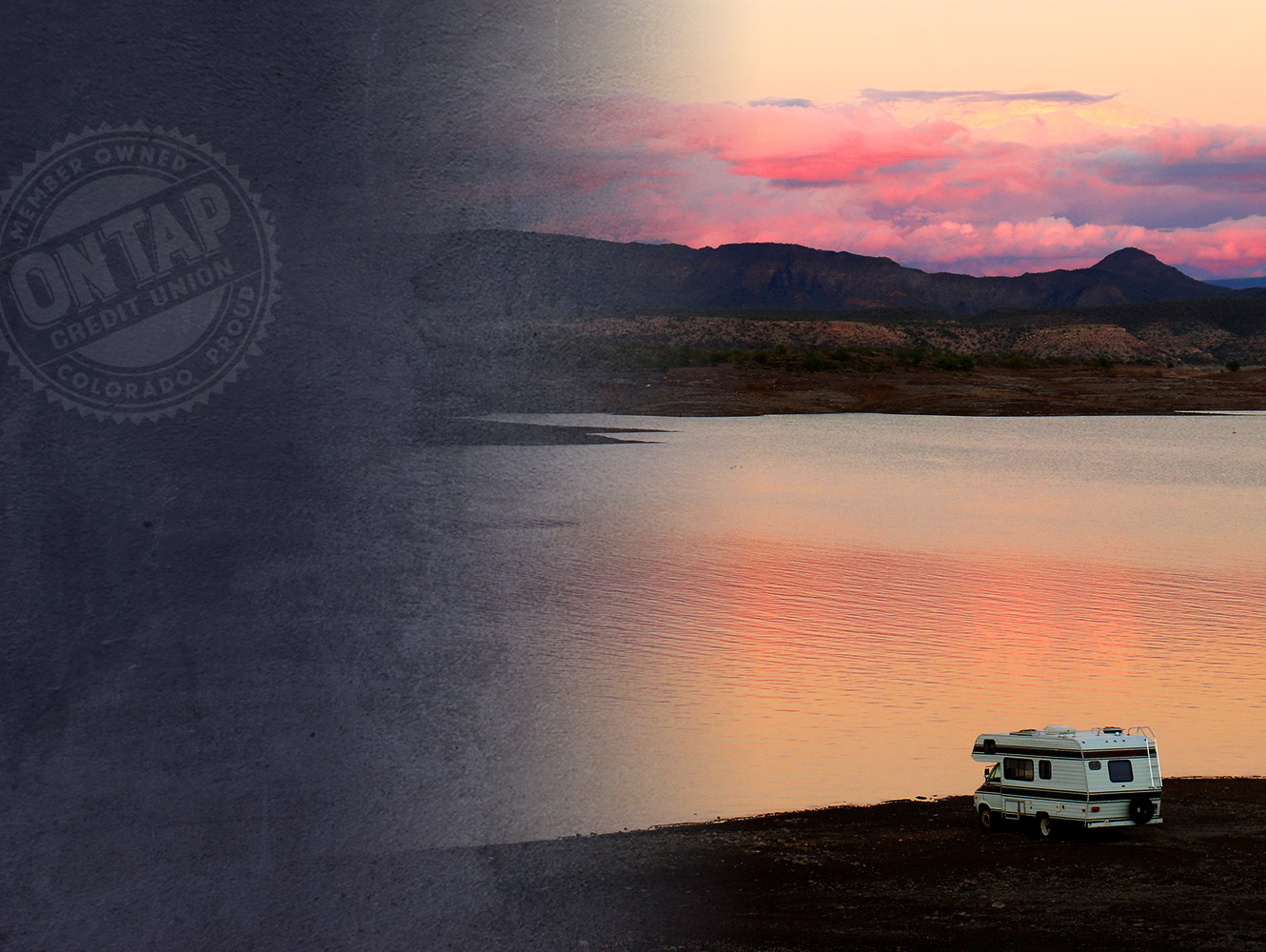 credit fraud is a headache -
take steps to avoid the pain
Contact a financial advocate to open your account today!
Take a look at our rates!