Ajustable Rate Morgtage


New Year. New Finances. New HOME!

Make it happen with an On TAP ARM Loan!
3/1 ARM with rates as low as 3.75%/4.406% APR or
5/1 ARM with rates as low as 3.99%/4.465% APR!
Connect with one of our Home Loan Consultants at 303.279.6414. 
They can assist you in identifying the right loan type for you.
DISCLOSURES
 "Maximum combined loan-to-value (CLTV) 90%"
 "ARM = Adjustable Rate Mortgage.  Rate fixed for initial 3 or 5 year period then becomes adjustable and may increase or decrease once a year.  Maximum rate adjustment of 2% per year and 6% over the life of the loan.  Index: 1 Year Treasury Bill.  Example of monthly payments on a $200,000 loan amount for the 3/1 ARM over 30 years: Year 1-3: 36 monthly payments of $881 per month and based on the initial rate of 3.35% APR; Year 4: 12 monthly payments of $1,097 based on the maximum adjustment rate of 5.35% APR; Year 5: 12 monthly payment of $1,328 based on the maximum adjustment rate of 7.35% APR; and, Years 6-30: 288 monthly payments of $1,572 based on the maximum ceiling rate of 9.35%.  Example based on a loan at 80% maximum loan to value for an owner-occupied, single family home.  Rate shown may be different based on credit history.  Payments do not included taxes and insurance."
 "APR = Annual percentage rate.  Rates advertised is based on approved credit and a maximum loan-to-value of 80%. 0.5% origination fee."
 "Some restrictions may apply. Terms and conditions are subject to change without notice."
 "NMLS# 401477"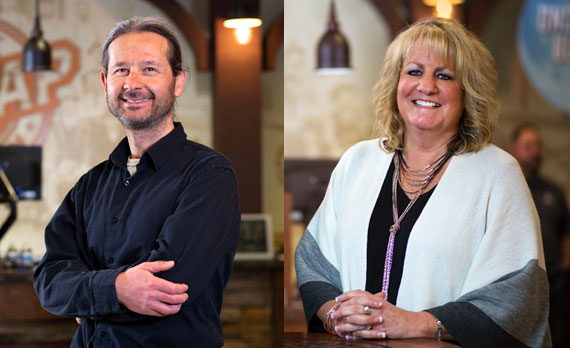 Contact Us Today!
Give us a call at 303.279.6414 or Click here to get started!
Ian Pertner, Home Loan Consultant
Leslie Larson, Home Loan Consultant
NMLS#449654