Preferred Realtors
savings and convenience
MEMBER BENEFITS AT A GLANCE
Qualified, reputable realtors 

Significant financial savings

Buyers receive $500 towards closing fees

Sellers receives $500 discount on realtor commissions




Free appraisal up to $485
Meet Our Preferred Realtors
The Realtors we've selected for our program are all experienced in the Colorado market and have earned strong reputations for honesty, reliability and professionalism. Whether you're looking for the home of your dreams or selling your current house, our Preferred Realtors are ready to help.
Because the decision to hire a real estate professional is important, On Tap Credit Union urges everyone to conduct their own independent investigation and evaluation of any real estate professional being considered. On Tap Credit Union is not responsible for any services you may receive from its Preferred Realtors or from any other person.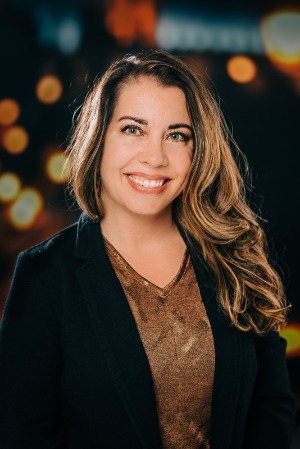 Irene Shick

Irene has been selling homes in Denver Metro since 2013. What she brings to the table is special because she's a Certified Luxury Home Marketing Specialist. This gives her clients an enormous advantage, when so much is on the line and superior marketing can make or break a sale. Irene is also a Keller Williams Buyer and Seller agent - enabling her to be an expert on both sides of the home transaction. Irene has spent the majority of her life in the Denver Metro area, qualifying her to work with buyers and sellers from all over town and excels above most because she is unusually dedicated to each and every one of her clients, and their reviews lend credibility to this fact.
Real estate experience: 10 years
Professional Designations: Realtor ®, Residential Real Estate Divorce Specialist, NAR, CAR, DMAR
Sales Territory: Littleton, Highlands Ranch, and Denver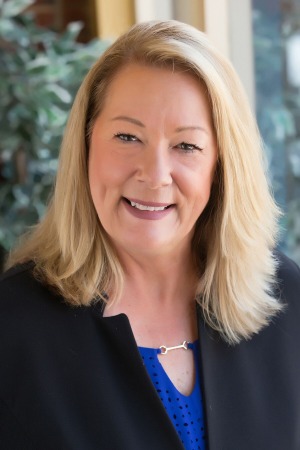 Barbara Ecker

A native to Jefferson county Barb is focused on getting to know her clients so she can best assist them, with a matchless level of service to every real estate transaction. She also provides a home warranty to every home-buyer. Barb has been in real estate since 2001 and describes herself as heavily invested in real estate. She writes monthly market updates for Colorado Association of Realtors and is a media spokesperson for Jefferson county. Barb sits on the Denver Board of Realtors as one of their Directors and would be honored to help you!
Real estate experience: 19 years
Professional Designations: G.R.I, C.D.P.E., C.I.P.S, (International Designation)
Sales Territory: Golden, Wheat Ridge, Arvada, Lakewood, Denver Metro, Mountain areas, Boulder, Longmont, Littleton, Edgewater, North Denver, and international referrals
Recognition, Awards, Achievements: The Ruby Award (2 million), Century 21; multi-year winner of the Quality Service Award; 2010 Top Producer; Century 21 Centurion award for 2016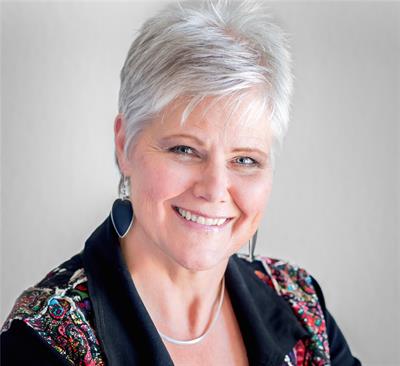 Nancy Hicks

The science of real estate requires consistent current research, interpretation of market trends, deducing hard number from gather data, preparing accurate contracts and organizing all of the supporting documents required for a clean finish at closing.  I am committed to exceeding the expectations necessary for each real estate transaction.
But buying or selling a home (or both) is also a journey. As your agent/traveling companion in this process, my expectation is to scout the path ahead, educate you about the process, negotiate the pitfalls and obstacles, chart our progress, keep us on track and to do it all as an enjoyable travel guide until you walk into your new home. Many of my clients become friends and refer me to their friends.

Please email me today to let me know how I can best serve your real estate needs. I am listening. (There is also a free cup of coffee in it for you!)
Real estate experience: 4 years 
Professional Designations: Senior Real Estate Specialist, Relocation, 1st time buyers, down sizing, up sizing, investment property
Sales Territory: Arvada, Westminster, Golden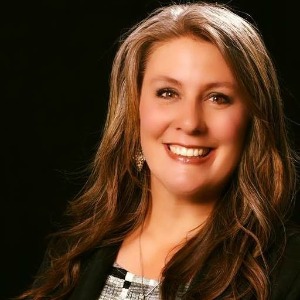 Debbi Hysmith

Real Estate is about more than a transaction. There are a lot of moving pieces and this is a decision that impacts the rest of your life. Where you live affects who you meet, where you hang out, and what kind of resources are available to you. It's a big deal. 
It's also not something that people tend to do very often.  On average, Americans will own 5 homes in their lifetime. I firmly believe that every transaction should be the very best it can be and I work diligently to make it so.  You deserve a market expert and true advocate on your side to help you throughout your real estate venture with no pressure and a helpful approach.  I am passionate and sensitive about helping you reach your real estate goals, whether they involve investing, beginning a family, or finding a last home. 
When I'm not working, I love mothering my two children, running with my dog and doing personal renovation projects at home.  I enjoy being connected in my community through dog rescue (foster), Scouts, community assistance programs, and in my local neighborhood.  This combined with my knowledge of the real estate market gives me the unique ability to walk you through the real estate process with confidence and compassion.
When you buy or sell with me, consider me your concierge Realtor, and I will make it as pleasant for you as I can.  Looking for a trusted real estate advisor, team leader and advocate? You found me. Let's chat.
Real estate experience: 17 years of hands-on home improvement renovations. 
Professional Designations: Realtor, Certified Market Expert for NW Metro Suburbs
Sales Territory: Golden, Wheat Ridge, Arvada, West Denver, Broomfield, Longmont, Erie, Brighton, Commerce City, Westminster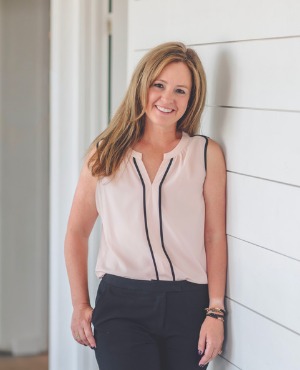 Trisha L. Karstetter

Trisha is a broker and has an extensive legal background which helps in drafting and negotiating real estate contracts. She lives in Jefferson County with her daughter, Haley, who is a student at Mullen High School.
"I have been in the real estate business for over 16 years and own my own brokerage, Spirit Bear Realty. I work with clients all over Colorado and enjoy every minute of my profession. I am extremely thorough and treat all of my clients with understanding and care," said Trisha Karstetter.
Real estate experience: 16 years
Professional Designations: Employing Broker, Luxury, Horse Property & Ranches, Short Sale Certified, Certified Negotiation Expert
Sales Territory: Denver Metro Area, Mountain Foothills, National and International Referrals
Recognition, Awards, Achievements: 2018 and 2019 Spirit Bear Realty Top Producer, 2012 Chateaux Top Producer; 2013 Chateaux Top Producer; Zillow All Star Premier Agent; National Association of Realtors member; Colorado Association of Realtors member; Denver Metro Association of Realtors member; Mountain Metro Association of Realtors member; South Metro Denver Realtor Association member. 
Elliot Pappas

As a true people person, Elliot thrives in the world of real estate. He loves meeting new people, connecting with past clients and friends and digging deep to truly understand a person's real estate needs. He understands when you decide to buy or sell a property, it's not just a piece of land or a house, but a place where you'll laugh, cry, or throw the party of a lifetime.
Elliot's expansive work experience serves him well when it comes to helping clients navigate through the buying and selling process. His service in the United States Marine Corps, time spent building real estate websites, and directing a relocation and business development department of a local real estate company has ensured he has a large network of friends and clients. In addition to knowing the local real estate market (he's a third generation Colorado native), he has a large referral network and can assist people with buying or selling a property anywhere in the world.
From a local and personal perspective, Elliot has one grown daughter and loves taking in the beauty of the state while hunting, fishing or motorcycle riding. He's the type of person that loves life and eagerly helps those in need. Colorado is his home, and he's a passionate community member who loves where he lives. He's also a real foodie- if you choose Elliot as your real estate agent, don't be surprised if you find yourself at a variety of restaurants or eateries to discuss the finer details of your deal!
Professional Designations:

 

MRIS
Sales Territory:

 

Boulder County, Mountain, Foothills
Christa Smith

Christa has been in Real Estate for several years and customer service for 15+ years. She has been recognized for outstanding service multiple times throughout her career. She has a great understanding of people, negotiating, and investing in the real estate market.
Castle Rock, CO is Christa's hometown and she currently lives in Golden, CO. She is extremely knowledgeable about the Denver metro area and is very active in the community. Christa is a premier, reliable agent that you can call for all of your real estate needs!
Real estate experience: 7 years 
Professional Designations: Broker Associate
Sales Territory: Golden, Lakewood, Arvada, Wheat Ridge, Boulder, Longmont, Littleton, Denver, Castle Rock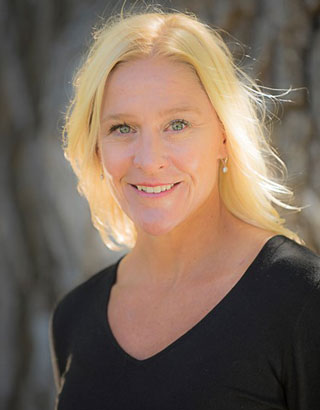 Amy Smoldt

Amy has been investing in real estate and managing her own rentals for over 20 years, with three rental properties in Golden alone. She loves the Golden Community and is incredibly knowledgeable about the West Denver area. Amy has an extensive background in customer service and is truly dedicated to the customer. Her outgoing personality coupled with a general desire to help people make Amy the perfect choice to be your partner in any real estate transaction.
Amy grew up in Minnesota before attending Colorado State University, where she studied Economics and graduated magna cum laude.  Amy loves to experience the Colorado outdoors.  You can find her kayaking, surfing or skiing in her free time. She has a daughter who attends Golden High School and a son at Bell Middle School.
Real estate experience: 20 years investing in and managing personal property rentals, License obtained in 2018
Professional Designations: Global Luxury Property Specialist, Certified Mountain Area Specialist, Certified Real Estate Pricing Specialist, Professional Researcher Certification
Sales Territory: Golden Foothills, Evergreen, Lakewood, Littleton
Greg Steele 
Selecting a realtor is a tough decision to make with so many to choose from. Greg Steele is one of the most knowledgeable and top Real Estate professionals in the Industry. Greg has the knowledge, Integrity, honesty and skill set to help navigate you through the many difficulties of home buying or selling process of your home.
Buying a home for most people is one of the largest investments they will make. Purchasing or selling a home can be a very stressful and emotional process. Greg understands this and goes above and beyond to "EASE" the stress for his clients to insure a smooth transaction. Greg has been a Realtor/ Broker for 40 years and has full knowledge of Denver Metro and surrounding areas knowing the current market and market trends. Whether it's your 1st home, dream home, rental property, multi-unit investment even industrial properties; trust the professional who has the expertise, dedication and follow up to meet all your real estate needs.
Greg is a true Coloradan, born and raised in the Denver Metro area. He enjoys family time with his 3 grown children, their families and his 4 grandchildren.
Real estate experience: 40 years
Professional Designations: Broker-Owner
Sales Territory: Arvada, Wheat Ridge, Lakewood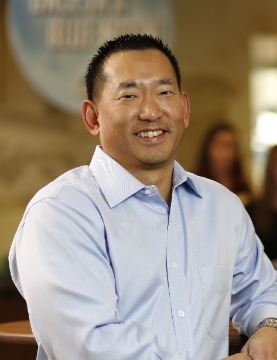 Dan Sung
Dan is more than a real estate broker, he skillfully uses his vast education and experience with Colorado's housing market to provide keen insights and advice for home buyers and sellers.  What started as a passion for real estate has flourished into a way to use his knowledge and wisdom to give back to friends and families interested in buying or selling their home. Dan's commitment and extraordinary focus on taking the time to truly understand your needs and dreams means you'll have the strongest, most trusted advocate by your side for these exciting and momentous times in  your life.
When not helping people find the perfect home, Dan spends his time with his wife and two daughters enjoying all that Colorado has to offer -- biking, skiing, camping, hiking, golfing, etc.   If it's in Colorado, Dan and his family love it!
"I love talking about homes and helping people achieve their dreams in life.  Please call me today so we can make your exciting real estate dreams a reality," said Dan. 
Real estate experience: 10 years
Professional Designations:  Real Estate Broker, Attorney & MBA
Sales Territory:  Summit County, Golden
Recognition, Awards, Achievements: On Tap CU Board of Directors, previously was Chairman of the Campaign Election Board for the City of Golden
Dan Sung is a current member of the Board of Directors of On Tap Credit Union. Mr. Sung is not an employee or agent of On Tap Credit Union. On Tap Credit Union does not make any representations or warranties regarding the services that will be provided by Mr. Sung. Members shall do their own independent investigation regarding the services that Mr. Sung provides and whether those services meet your needs.