Preferred Realtors
Planning to buy or sell a home?
Our Preferred Realtor Program offers savings and convenience
When you work with On Tap Credit Union's Preferred Realtors, buyers receive $500 towards closing costs
and/or pre-paids, and sellers receive a $500 commission discount. Best of all, our Preferred Realtor Program provides you with access to experienced, reputable Realtors focused on customer service.
MEMBER BENEFITS AT A GLANCE
Qualified local Realtors dedicated to helping On Tap Credit Union members

Significant financial savings

Buyers receive $500 towards closing fees

Sellers receive a $500 discount on Realtor commissions



Meet Our Preferred Realtors
The Realtors we've selected for our program are all experienced in the Colorado market and have earned strong reputations for honesty, reliability and professionalism. Whether you're looking for the home of your dreams or selling your current house, our Preferred Realtors are ready to help.
Because the decision to hire a real estate professional is important, On Tap Credit Union urges everyone to conduct their own independent investigation and evaluation of any real estate professional being considered. On Tap Credit Union is not responsible for any services you may receive from its Preferred Realtors or from any other person.

John C. Bodnar /Owner

John knows that customer service is more than a motto, it is a business principle! John not only enjoys working with the sellers and buyers but also enjoys helping first-time homebuyers understand the process of buying a home and making it easy!
John is the father of three and grandfather of three.
Real estate experience: 25 years
Professional Designations: Employing Broker, Realtor Board Code of Ethics Committee
Sales Territory: Metro Area, Arvada, and Westminster
Recognition, Awards, Achievements: Member of Denver Board of Realtors; Past Chairman of the Board, Arvada Chamber of Commerce; Trustee of Jefferson County Library Board; keynote speaker, On Tap Credit Union's First Time Homebuyer Seminar
"I would recommend John to anyone in the market to sell or buy! He is great to work with and goes the extra mile."

says Lisa Poste, a past client

Barbara Ecker

A native to Jefferson county Barb is focused on getting to know her clients so she can best assist them, with a matchless level of service to every real estate transaction. She also provides a home warranty to every homebuyer. Barb has been in real estate since 2001 and describes herself as heavily invested in real estate. She writes monthly market updates for Colorado Association of Realtors and is a media spokesperson for Jefferson county. Barb sits on the Denver Board of Realtors as one of their Directors and would be honored to help you!
Real estate experience: 13 years
Professional Designations: G.R.I, C.D.P.E., C.I.P.S, (International Designation)
Sales Territory: Golden, Wheat Ridge, Arvada, Lakewood, Denver Metro, Mountain areas, Boulder, Longmont, Littleton, Edgewater, North Denver, and international referrals
Recognition, Awards, Achievements: The Ruby Award (2 million), Century 21; multi-year winner of the Quality Service Award; 2010 Top Producer; Century 21 Centurion award for 2016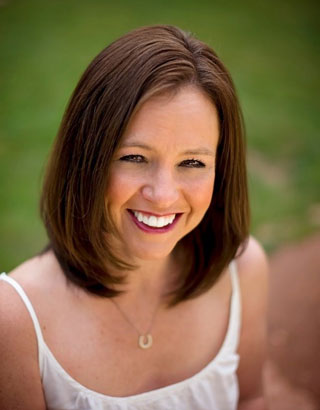 Trisha L. Karstetter

Trisha is a broker and has an extensive legal background which helps in drafting and negotiating real estate contracts. She lives in Jefferson County with her family.
Real estate experience: 15 years
Professional Designations: Short Sale Certified, Employing Broker
Sales Territory: Jefferson County, Mountain Foothills, Arapahoe County
Recognition, Awards, Achievements: 2018 and 2019 Spirit Bear Realty Top Producer, 2012 Chateaux Top Producer; 2013 Chateaux Top Producer; Zillow All Star Premier Agent; National Association of Realtors member; Colorado Association of Realtors member; Denver Metro Association of Realtors member; Mountain Metro Association of Realtors member; South Metro Denver Realtor Association member
"I have been in the real estate business for over 15 years and own my own brokerage, Spirit Bear Realty. I work with clients all over Colorado and enjoy every minute of my profession. I am extremely thorough and treat all of my clients with understanding and care, "

says Trisha Karstetter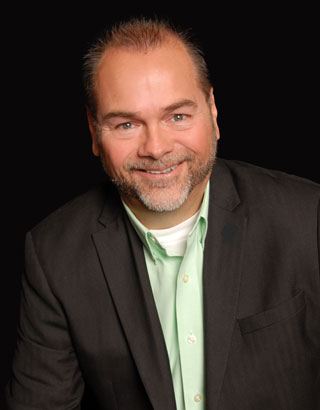 Norm Kowitz

After a long and successful career in the steel business, Norm decided to move to an industry where his efforts go toward helping people, something that is too often lacking in the world of business-to-business transactions. 
A former U.S. Marine, he is a calm and skilled negotiator who will always place your interests ahead of his own.   Norm's approach to the real estate business boils down to this: "Although I generate my income through the sale of homes, I make my living by helping people". 
Norm lives in Golden with his wife, Cathy and son, Ryan.  He has four children and five grandchildren.
"Use me to buy or sell a home and get FREE use of our moving truck and FREE moving boxes!"
Real Estate Experience: 2 years
Professional Designations: Certified EcoBroker
Sales Territory: Denver Metro, specializing in Arvada, Wheat Ridge, Lakewood, Westminster, Littleton,  with an emphasis in Golden
Recognition, Awards, Achievements: National Association of Realtors, Colorado Association of Realtors, Denver Metro Association of Realtors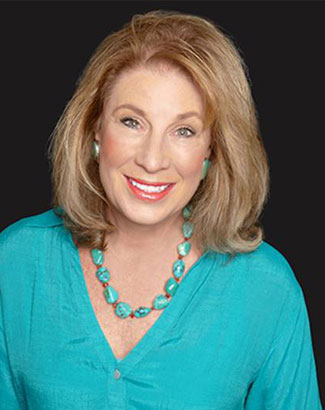 Karen Valdez

Coldwell Banker Residential Brokerage
303.886.4545 (c)
303.980.1177 (o)
Karen@KarenValdez.com
Karen Valdez has been helping Coloradoans buy and sell their homes for nine years, working diligently to understand her clients' needs. She says she finds pure enjoyment in helping clients fulfill their dreams of home ownership. Karen says that she has also discovered that staging a seller's home with flair entices buyers to make quick purchasing decisions.
Real estate experience: 4 years
Professional Designations: G.R.I.
Sales Territory: Metro Denver
Recognition, Awards, Achievements: Board, South Metro Denver Realtor Association
"I work diligently when matching my clients and their needs so that I can be clear about what they really want from their real estate experiences."
Kathryn Tighe & Joe Seehusen

Joe, long time Boulder resident and Kathryn, Colorado Native, love serving their friends and family real estate needs all over the greater Denver metro area, are engaged to be married and have a real estate office in Olde Town Arvada. They love live music, breweries, biking around Olde Town Arvada and building relationships with old and new friends.
It is their goal to provide their clients with all the trust, resources, data and information they need to buy or sell real estate smoothly and with ease. They work hard to add the comfort of having a friend by your side to ask questions and have a laugh along the way to the closing table. Your experience with us will be world class! Ask about our homebuyer or seller special of the season!
Real estate experience: 4 years
Professional Designations: R.E.S.A, Certified Staging Advocate
Sales Territory: Arvada, Wheat Ridge, Lakewood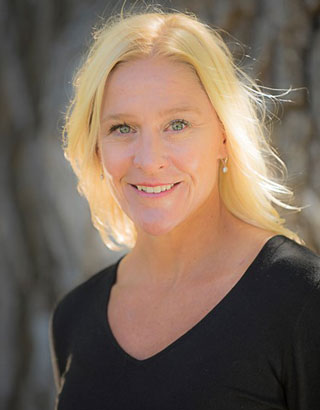 Amy Smoldt

Amy has been investing in real estate and managing her own rentals for over 20 years, with three rental properties in Golden alone. She loves the Golden Community and is incredibly knowledgeable about the West Denver area. Amy grew up in Minnesota before attending Colorado State University, where she studied Economics and graduated magna cum laude.

Amy loves to experience the Colorado outdoors.  You can find her kayaking, surfing or skiing in her free time. She has a daughter who attends Golden High School and a son at Ralston Elementary.

Amy has an extensive background in customer service and is truly dedicated to the customer. Her outgoing personality coupled with a general desire to help people make Amy the perfect choice to be your partner in any real estate transaction
Real estate experience: 10 years managing personal property rentals, License obtained in 2018
Professional Designations: Professional Researcher Certification
Sales Territory: Golden Foothills, Evergreen, Lakewood, Littleton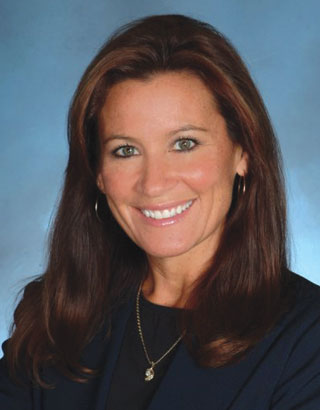 Dee Hodapp
Paragon Realty Sales, LLC
303.601.1592
DeeHodapp@aol.com
Dee began her real estate career in Cherry Creek with Coldwell Banker and was one of the top producers within the first six months. Today she works with individuals, lenders and agents to effectively manage each transaction. 

"My philosophy in this business is to make every client feel as important as the other.  It doesn't matter what price tag is on the home; the buyer is always most important."   

Real estate experience: 13 years
Professional Designations: Denver Metro Association of Realtors
Sales Territory:  Arvada, Golden, Westminster
Recognition, Awards, Achievements:  2017 Top Producing 500 Realtors in Denver; Member, Denver Board of Realtors;  2006 Top Producer, Coldwell Banker; Member, Spirit of Christ Catholic Community
"Her knowledge of the real estate market, property values, and overall processes is excellent. She was able to assess our home very quickly and provide suggestions on upkeep and repairs that would bring us top dollar.  Dee's professionalism is exceptional and her compassion is genuine."                                                       says Lt. Shellie Salser  
*Products and services offered by Preferred Realtors are not insured by the NCUA or any Federal Government Agency; are not a deposit of, or guaranteed by the Credit Union or any Credit Union Affiliates; and may lose value.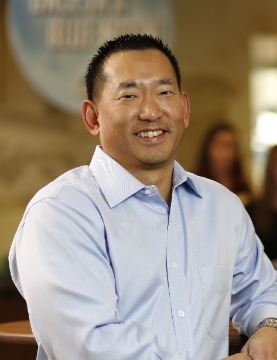 Dan Sung
Dan is more than a real estate broker, he skillfully uses his vast education and experience with Colorado's housing market to provide keen insights and advice for home buyers and sellers.  What started as a passion for real estate has flourished into a way to use his knowledge and wisdom to give back to friends and families interested in buying or selling their home. Dan's commitment and extraordinary focus on taking the time to truly understand your needs and dreams means you'll have the strongest, most trusted advocate by your side for these exciting and momentous times in  your life.
When not helping people find the perfect home, Dan spends his time with his wife and two daughters enjoying all that Colorado has to offer -- biking, skiing, camping, hiking, golfing, etc.   If it's in Colorado, Dan and his family love it!
Real estate experience: 10 years
Professional Designations:  Real Estate Broker, Attorney & MBA
Sales Territory:  Summit County, Golden
Recognition, Awards, Achievements: On Tap CU Board of Directors, previously was Chairman of the Campaign Election Board for the City of Golden
"I love talking about homes and helping people achieve their dreams in life.  Please call me today so we can make your exciting real estate dreams a reality"
"Dan Sung is a current member of the Board of Directors of On Tap Credit Union. Mr. Sung is not an employee or agent of On Tap Credit Union. On Tap Credit Union does not make any representations or warranties regarding the services that will be provided by Mr. Sung. Members shall do their own independent investigation regarding the services that Mr. Sung provides and whether those services meet your needs."