Holiday Cheers

Good things get better in time, especially your money this holiday season. Tap into a high return! Enjoy a 2.55% APY* 18-month certificate.
Our CD rates are on the rise. That's right! Take advantage of our rising rates and watch your savings soar. On Tap Certificates of Deposit, or CDs, are safe, convenient and earn a higher interest rate than the average savings account.
With a wide range of terms, you can stash your cash for as few as 3 months, or as long as 60 months with a minimum deposit of $500.
Start saving today!
*APY = Annual Percentage Yield. Rate is accurate as of 10/29/2018. Offer expires 12/31/2018. Minimum opening deposit and balance to earn the stated rate is $500. Minimum term to earn stated rate is 18 months. Early withdrawal penalties apply. Penalties and withdrawals will reduce earnings. This certificate will rollover into a 24-month certificate at the available rate at the time of maturity if no other direction is provided prior to maturity. Par membership share of $25 required. Federally insured by the NCUA
---

Take advantage of our 5-5-5 loan
$5,000
5.00% APR*
5 years
Not one, not two, but five years to pay back!
Budget, then borrow the money that you need today for the best holiday experience this year. Don't worry, no-prepayment penalty!
*5.00% APR = Annual percentage Rate. Minimum/Maximum loan amount of $5000. Term of 5 years or less. A $5,000 loan for 60 months would result in a monthly payment of $95.00. Subject to credit approval, Promotion ends December 31, 2018. Requires par membership of $25.
---


Take advantage of our low mortgage rates while they last!
ARM loans as low as:
3/1 ARM with rates as low as 3.75%/4.406% APR or
5/1 ARM with rates as low as 3.99%/4.465% APR!
New home, new adventure, new memories! Hurry in this holiday season and see how On Tap can assist you before the New Year.
Federally insured by NCUA.
Maximum combined loan-to-value (CLTV) 90%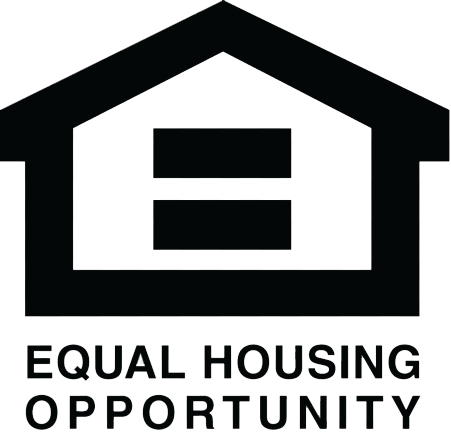 Federally insured by NCUA.
Maximum combined loan-to-value (CLTV) 90%
[Equal Housing Opportunity LOGO]
ARM= Adjustable Rate Mortgage. Rate fixed for initial 3 or 5 year period then becomes adjustable and may increase or decrease once a year. Maximum rate adjustment of 2% per year and 6% over the life of the loan. Index: 1 year Treasury Bill. Example of monthly payments on a $200,000 loan amount for the 3/1 ARM over 30 years: Year 1-3: 36 monthly payments of $926.23 per month and based on the initial rate of 3.75% APR; Year 4: 12 monthly payments of $1,167.15 based on the maximum adjustment rate of 5.75% APR; Year 5: 12 monthly payments of $1,432.82 based on the maximum adjustment rate of 7.75% APR; and, Years 6-30: 288 monthly payments of $1,718.31 based on the maximum ceiling rate of 9.75%, Example based on a loan at 80% maximum loan to value for an owner-occupied, single family home. Rate shown may be different based on credit history. Payments do not include taxes and insurance.
APR = Annual percentage rate. Rates advertised are based on approved credit and a maximum loan-to-value of 80%. 0.5% origination fee. Requires par membership of $25.
Some restrictions may apply. Terms and conditions are subject to change without notice.
---

May your New Year be filled with love, wealth & adventure!
November 1 – December 31, 2018, earn double points on all your purchases.*
Wrap up the year with double points from everyday purchases, for all of your holiday adventures.
Use your double points to redeem rewards in categories that include gift cards, merchandise, travel and much more! Log into your Rewards! account now to browse rewards, create your wish list, and access more bonus point opportunities.
Federally insured by NCUA.
*Qualifying transactions must earn at least one point. Balance transfers, cash advances and returns do not earn points. Points will be awarded by February 28, 2019. Gift cards are not sponsors or co-sponsors of this promotion
---

Skip the stress this year & skip your December 2018 VISA credit card payment.
If your account is current, you can choose to skip December's payment, freeing up some extra cash for holiday spending, charitable giving, investing or treating yourself to something special. Finance charges will accrue if you have a balance. If you are set up for auto-payment, please call us if you would like to skip this month's payment.
Give us a call at 303.279.6414
Hurry! Offers end December 31, 2018!