Welcome Home Brewery
Bringing hand-crafted beer and a sense of warmth and camaraderie to Parker, Aaron and Sharon Murphy will be opening Welcome Home Brewery this summer with hopes of engaging their neighbors by offering something for everyone, from good food to family events to, of course, great beer.
Welcome Home will be a six barrel, 12-tap operation in a newly built retail mall that is slated to include two restaurants with which Sharon and Aaron anticipate building relationships so their food can be served in their tap house. Supplementing this fare will be a rotating schedule of food trucks.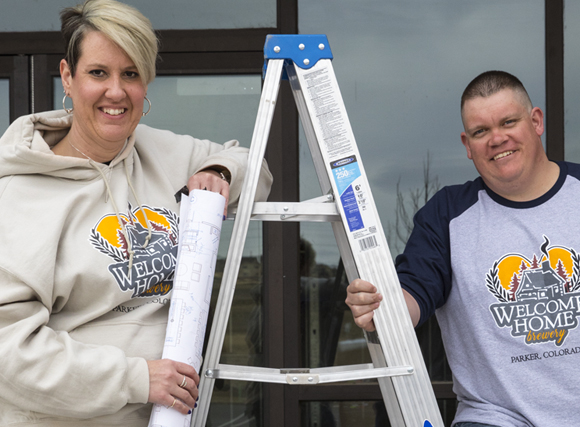 "We want to make our tap house a place where people come time after time and stay for a while, almost as if they're in a friend's living room," says Sharon. Comfortable seating with couches and cushioned chairs and a fireplace will add to Welcome Home's "homey" ambiance.
The couple plans for Welcome Home to soon allow Sharon to retire from her corporate career to manage the tap house full-time, with Aaron continuing his law enforcement career. Meanwhile, he'll be the primary brewer, and with multiple beer competition medals to his name, along with large-scale brewing experience offered through his relationship with Factotum Brewhouse that included pouring his own beer at the Great American Beer Festival, he is more than ready and able to take on the role.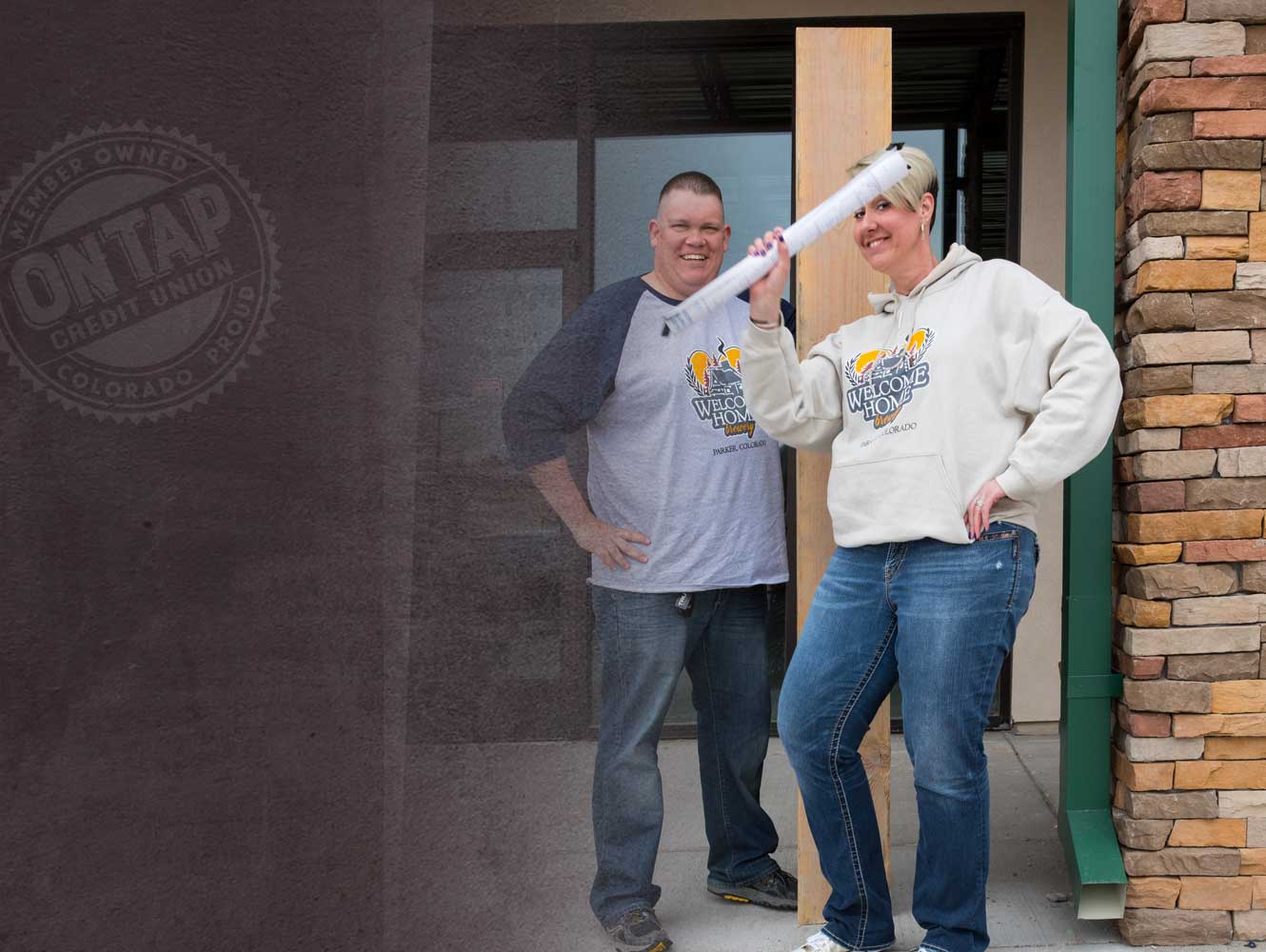 "You're never going to see the reward if you're not willing to take on the risk"
"It's the American Dream to have an idea and something you think you can be successful in, and pursue it," says Aaron, "You're never going to see the reward if you not willing to take on the risk."
Financed with a combination of their own savings, a crowd sourcing campaign that's raised $5,000 with money still coming in, and small business loans, Aaron and Sharon have turned to On Tap Credit Union for their business banking needs.
With Welcome Home situated in Parker, and On Tap's locations in Arvada and Golden, the distance could have been perceived as an impediment. But, says Aaron, "We looked into it, and with the ability to do our banking at local credit unions in the Co-Op network, and On Tap's mobile banking options, we're happy with our decision to bank with On Tap."